Call for Papers: Transitional Justice and Borders
Friday, 26 April 2019, 5 – 6pm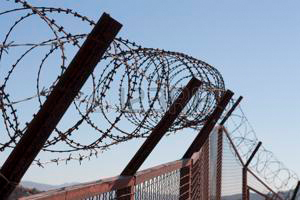 2019 Annual Workshop of the UK and Ireland Transitional Justice Network: Call for Papers

The United Kingdom and Ireland Transitional Justice Network is hosting its first annual workshop on 8 July 2019. This workshop will bring together doctoral researchers and academics affiliated to British or Irish universities working on issues related to transitional justice from any academic discipline.

We welcome abstracts for presentations on any area of transitional justice research and methodological perspective, however, we are particularly interested in papers that explore the theme of 'Transitional Justice and Borders'. Topics that could be addressed under this theme include:


 negotiating and reconstituting collective and national identities
 the design and operations of cross-border transitional justice mechanisms
 refugees and transitional justice
inter-state reconciliation
transitional justice and transnational non-state armed groups
transitional justice and cross-border economic development transitional justice and religious diversity
The workshop's aim is to enable participants to present work-in-progress and receive feedback. Abstracts can relate to publications or research projects that are in development or near completion. Presenters will be encouraged to submit their papers in advance and these will be shared with all participants before the event.
The deadline for abstracts is Friday 26 April 2019, with full copies of papers to be submitted by 28 June 2019.
Abstracts should be sent to
UKITJNetwork@googlegroups.com
The workshop will be hosted by the Trinity Centre for Post-Conflict Justice and will be held in the Neill Hoey Lecture Theatre, Long Room Hub, Trinity College Dublin (TCD). The workshop's convenors are Dr Jude Lal Fernando (TCD), Professor Louise Mallinder (Queen's University Belfast), Ivo Gruev and Prof Leigh Payne (Oxford Transitional Justice Network, Oxford University) and Professor Sabine Michalowski (University of Essex). If you do not want to present but would be keen on participating in the workshop, you would be very welcome. Please email the address above to register your attendance.
Campus Location
:
Trinity Long Room Hub Arts and Humanities Research Institute
Accessibility
: Yes
Research Theme
: Creative Arts Practice, Digital Humanities, Identities in Transformation
Event Category
: Alumni, Arts and Culture, Conferences, Lectures and Seminars, Public, Workshops and Training
Type of Event
: One-time event
Audience
: Undergrad, Postgrad, Alumni, Faculty & Staff, Public
Contact Name
: Jude Lal Fernando
Contact Email
:
UKITJNetwork@googlegroups.com