Crises of Democracy - Behind the Headlines
Monday, 5 November 2018, 6:30 – 8pm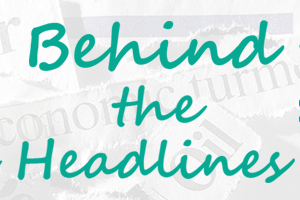 For many countries in the world today, populist and authoritarian approaches to government hold more appeal than the status quo. Through our latest Behind the Headlines discussion we ask why.

Our panel of experts will look at what we mean by crisis, and how we must look closer to home to understand its roots, including economic stagnation and historical political divisions; and on the eve of potentially historic mid-term elections in the US, panellists will consider journalism and the politics of resentment, and citizenship and statelessness.

Register here
Speakers
Rosemary Byrne, Associate Professor in International Law, TCD, will ask what does it mean in the European Union today to speak of 'democracy in crisis'? To trace the rise of populism she will argue that we should look  much closer to home, at Brussels and the Member States in the west. 
Bruce Shapiro, Executive Director of the Dart Center for Journalism and Trauma, Columbia University, will explore  how authoritarian populism is at once powered by news media but also threatens independent journalism. He will ask how can journalists navigate a global tide of polarization?
Bill Emmott, journalist & author, former Editor-in-Chief of The Economist, will examine the Italian case of democratic stress, the recent elections of two anti-establishment parties, and how this "shock" had been a long time coming.
Marianne Hirsch, William Peterfield Trent Professor of English and Comparative Literature, will look at statelessness as a means through which we can think beyond the constraints of nations and nationalism, arguing that art practices can help us imagine alternative relationships between contemporary subjects, citizenship and home.
To see details on the day long symposium on the Crises of Democracy and Cultural Trauma
click here
Campus Location
:
Thomas Davis
Accessibility
: All levels
Room
: Thomas Davis Lecture Theatre
Research Theme
: Identities in Transformation
Event Category
: Alumni, Arts and Culture, Conferences, Lectures and Seminars, Library, Public, Special events
Type of Event
: One-time event
Audience
: Undergrad, Postgrad, Alumni, Faculty & Staff, Public
Cost
: Free (but registration is essential)
More info
:
www.eventbrite.ie…