The VIth EALTA CEFR SIG
Saturday, 27 January 2018, 9am – 4pm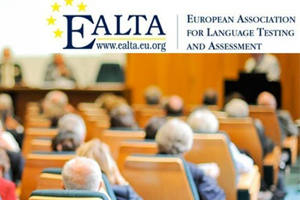 The VIth EALTA CEFR SIG will be held on January 27th, 2018 at the Trinity Long Room Hub, Trinity College Dublin.

As suggested by participants at the Sèvres CEFR SIG in June 2017, the VIth CEFR SIG will focus exclusively on the recently published CEFR Companion Volume (rm.coe.int…). The meeting will be organized around three position papers which will introduce discussion by evaluating the implications for language testing and assessment of three main areas of the Companion Volume:
Updates to the CEFR (changes to descriptors and new descriptors)
Mediation scales
Plurilingual/pluricultural scales
The preliminary programme of the event, and also practical information about the venue and its location can be found at
www.ealta.eu.org
.
All EALTA members and interested professionals are invited to attend this meeting. Attendance is free but requires prior registration at
https://www.eventbrite.ie/e/vith-ealta-cefr-sig-tickets-39953359574.
Please note that the number of participants is limited to the number of seats in the venue, and attendance will be determined on a strictly first come, first served basis.
We look forward to seeing many of you in Dublin!
Neus Figueras, EALTA CEFR SIG Coordinator
Campus Location
:
Trinity Long Room Hub Arts and Humanities Research Institute
Accessibility
: Yes
Room
: Neill Lecture Theatre
Event Category
: Alumni, Careers, Conferences, Courses, Exhibits, Lectures and Seminars
Type of Event
: One-time event
Audience
: Undergrad, Postgrad, Alumni, Faculty & Staff, Public
Cost
: Free (but registration is essential)
More info
:
www.eventbrite.ie…
.