Research, Write, Present
Thursday, 11 January 2018, 10am – 3pm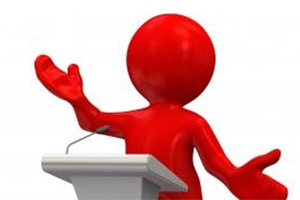 CSSI Professional Development Workshop 2018 -

A CSSI Professional Development Event takes place next week in TCD so why not start your new year with an exciting and very beneficial workshop.  Bookings for this event will close on Tuesday, 9th January so log on to the Eventbrite link below as soon as you can to secure your place - 
https://www.eventbrite.ie/e/cssi-professional-development-workshop-2018-research-write-present-tickets-40492878289

Dr Katriona O'Sullivan will work with:
practitioners to identify research opportunities within their existing practice;
explore the value of presenting their work in academic conferences;
provide an overview of how to prepare the dreaded paper/presentation.

A follow up workshop at a later date, will explore:
in-depth research methods;
training in quantitative and qualitative methods;
developing research projects to meet the standards for academic publication.
Campus Location
:
Trinity Long Room Hub Arts and Humanities Research Institute
Accessibility
: Yes
Room
: Neill Lecture Theatre
Event Category
: Alumni, Careers, Classes, Courses, Public, Workshops and Training
Type of Event
: One-time event
Audience
: Postgrad, Alumni, Faculty & Staff
Cost
: €52.87
More info
:
www.eventbrite.ie…