Danielle McLaughlin Reading
Thursday, 7 December 2017, 7 – 9pm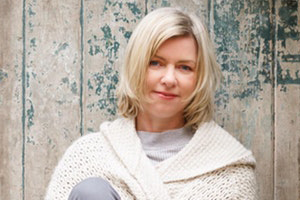 A special event hosted by the School of English in the Trinity Long Room Hub to celebrate the residency of Danielle McLaughlin as Visiting Writer Fellow in the Oscar Wilde Centre for Irish Writing.

Danielle McLaughlin, who has been in residence in the Oscar Wilde Centre since September, will read from and discuss her work. Her stories have appeared in newspapers and magazines such as The Stinging Fly, The Irish Times, The Lonely Crowd and The New Yorker, and have been broadcast on RTE Radio 1 and BBC Radio 4. Her debut collection of short stories Dinosaurs on Other Planets was published in Ireland by The Stinging Fly Press in 2015, and in the UK (John Murray), US (Random House) and Slovakia (Inaque) in 2016. The reading will be followed by a reception, to which all are warmly invited.
Advance registration is required at https://www.eventbrite.ie/e/danielle-mclaughlin-reading-tickets-38871088472?utm_term=eventname_text.

Campus Location: Trinity Long Room Hub Arts and Humanities Research Institute
Accessibility: Yes
Room: Neill Lecture Theatre
Event Category: Alumni, Arts and Culture, Exhibits, Lectures and Seminars, Public, Special events
Type of Event: One-time event
Audience: Undergrad, Postgrad, Alumni, Faculty & Staff, Public
Cost: Free (but registration is essential)
More info: www.eventbrite.ie….