Effective Altruism Workshop
Monday, 2 October 2017, 12 – 4pm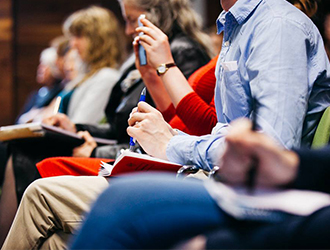 Have you ever felt powerless in the face of so much suffering in the world? Have you ever wanted to do more good than you do at present? If so, Effective Altruism (EA) might be for you. Spearheaded by the work of Princeton's Peter Singer, EA is a new global movement aimed at improving the well-being of all sentient beings on this planet. In this workshop, we will hear cutting edge papers on this topic from leaders in the field, including some critique of the movement in its present form. Come along! It might be the best thing you'll do all day.

Speakers:
Prof Roger Crisp (Oxford)
Dr Theron Pummer (St Andrews)
Dr Ben Bramble (Trinity College Dublin)
This afternoon workshop is organised by the Department of Philosophy, Trinity College Dublin. Attendance is free, but registration is required.
Campus Location
:
Trinity Long Room Hub Arts and Humanities Research Institute
Accessibility
: Yes
Room
: Neill Lecture Theatre
Event Category
: Conferences, Lectures and Seminars, Public
Type of Event
: One-time event
Audience
: Public
Cost
: Free, but please register by emailing Dr Ben Bramble at
brambleb@tcd.ie
.
Contact Name
: Dr Ben Bramble
Contact Email
:
brambleb@tcd.ie