Foundation Course - Mature Students
The Trinity Access Programme offers mature students a Foundation Course for Higher Education. This course prepares mature students, personally and academically, to study for a degree.
Applications to the Foundation Course Mature Students for 2021/22 have now closed. Applications for 2022/23 will open in November 2021.
Is this course for me?
The Foundation course was set up in 1997 to tackle educational disadvantage. It offers another way to third-level education for mature students whose social, economic and cultural experiences have prevented them from going to college.
Students can choose from two broad areas of study: arts and social sciences, or science. Throughout the course you have full access to all college supports and services. There are also TAP supports tailored especially for you.
Hear from our Mature Students
Mature Student Champions
This is a video series featuring mature students in Trinity College Dublin. We asked mature students to speak about their decision to return to education as adults and explain what a positive impact it has made to their lives to have the support of a champion along the way.
What's clear to see is that mature students come from all walks of life, study a huge variety of subjects and are proof that it's never too late to learn!
With thanks to the Trinity Equality Fund for generously supporting this video project.
What are the entry requirements?
demonstrate a real desire to pursue a third-level course and the ability to do so.
be 23 years of age or older on 1st January of the year you apply.
be resident in Ireland.
come from socio-economic background(s) under-represented in third-level education.
be eligible for the Government Free Fees Scheme.
If English is not your first language, you must submit evidence of your English language proficiency.
There are no standard educational requirements such as the Leaving Certificate or an aptitude test.
One place is reserved each year for an applicant from the Traveller Community who meets the above requirements and who scores 30 or higher at interview.
One place is reserved each year for an applicant who is a care leaver, meets the course criteria and scores 30 or over at interview.
How do I apply?
You must:
Applications for 2021/22 have closed. Applications for 2022/23 will open in November 2021.
Include a short essay with your online application (maximum 550 words), about any topic that is currently in the news that you are interested in writing about.
Share the link to the online reference form with two referees.
Attend an interview if we invite you to do so.
Use the Application Guidebook (PDF) to help you with your application and any questions you may have.
For information on the Privacy Statement of Trinity College Dublin please click here.
Meet some of our course tutors
Sarah Grimson: Course Coordinator
Sarah Grimson is the course coordinator of the Foundation Courses and has worked in TAP since 2005. Prior to that, she worked as a secondary school teacher in the North of Cameroon and in St Marks Community School, Tallaght. She has a degree in History Ancient History and Archaeology, and a HDip in Education from Trinity; and a Masters in Education from the University of Edinburgh.
Grainne McInerney: Guidance Counsellor
Grainne McInerney joined Trinity Access Programmes in 2011. Grainne is the Guidance Counsellor for the Foundation Courses and the Coordinator for the TCD Partnership Courses in CDETB Colleges; Pearse, Plunket and Liberties College. Grainne has been working in the Education sector for over 16 years, before joining TAP she worked supporting students in education and employment programmes in Youthreach and Colleges of Further Education throughout Ireland. Grainne has a BA in Psychology from Dublin Business School, MA in Education from University College Dublin, and MEd in Guidance and Counselling, Trinity College Dublin.
Dara Downey: English Tutor
Dara Downey is a Visiting Lecturer in the School of English, Trinity College Dublin, and lectures in English on the Trinity Access Programme. She is the author of American Women's Ghost Stories in the Gilded Age (Palgrave, 2014), co-author of Antiquities of Rural Ireland with Liam Downey and Muiris O'Sullivan (Wordwell, 2017), and co-editor of Landscapes of Liminality: Between Space and Place (Rowman and Littlefield, 2016). She is editor of The Irish Journal of Gothic and Horror Studies. She is currently researching servants and slaves in American gothic, and received a Moore Fellowship from NUIG Galway in 2018. She blogs about contemporary non-realist television at I Know What You Watched Last Summer.
Nicholas Grene: English Course Organiser
Nicholas Grene is the retired Professor of English Literature at Trinity College Dublin.  He is interested in drama, wherever it appears, from Shakespeare to contemporary Irish theatre.  He is currently writing a book on farming in Irish literature.
Dr Rachael Hegarty: English, Study Skills and Academic Writing Tutor
Dr Rachael Hegarty is the Finglas Princess of Poetry. She earned her doctorate at  Queens University Belfast, her two masters at Trinity College Dublin, and her B.A. at the University of Massachusetts. Widely published and broadcast, her debut collection, Flight Paths Over Finglas, was awarded the 2018 Shine Strong Award. Her second book, May Day 1974, was published in 2019 and has received critical acclaim. She has taught literature, study skills and academic writing at TAP since 2001. She believes Paulo Freire was bang on when he said "Liberating education consists in acts of cognition, not transferals of information."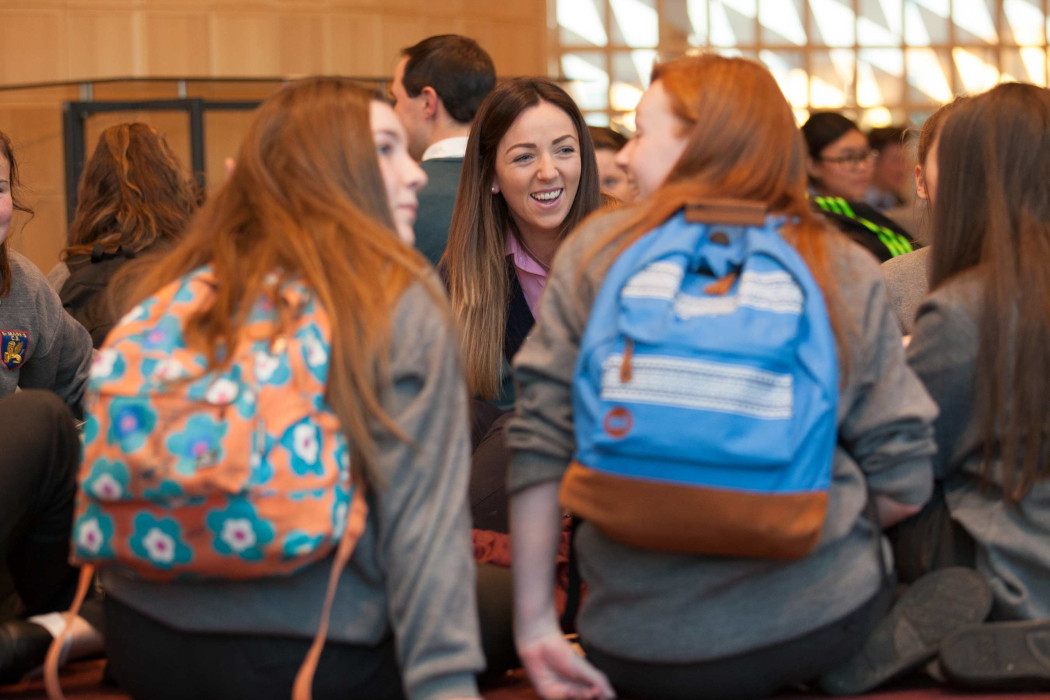 Brendan Tangney: Science Course Organiser Science
Professor Brendan Tangney is a Professor in Computer Science & Statistics and a Fellow of Trinity College Dublin. He holds an M.Sc. from the University of Dublin (Trinity College Dublin) and a Ph.D. from the University of Bolton. His research focuses on the overlapping areas of technology and learning, educational reform, teacher professional development and equality of access. He is co-director of the Trinity Access 21 (TA21) project and was principal investigator on Bridge21, which is now part of TA21. He has held visiting positions in the Universities of Sydney and Kyoto. He is a member of the Editorial Board of Computers & Education and the Journal for STEM Education Research. He chairs the Ministerial Advisory Board on the Implementation of the Digital Strategy in Schools and is co-chair of the 2020 Constructonism Conference. At college level, he is a Tutor and former Warden of Trinity Hall and former Junior Dean. He is the Course Organiser for Science on the Foundation Courses.
Dr Paul Lyons: Business Tutor
Dr Paul Lyons is an Adjunct Teaching Fellow in Trinity Business School, University of Dublin, Trinity College. He is also an Adjunct Faculty Member of the Irish Management Institute and a member of the Audit Committee for Revenue Commissioners, Irish Tax and Customs. He lectures in the areas of international business, supply chain management, global business services, multinational subsidiary strategy formulation, and digital technologies in operations. Prior to commencing his academic career he worked for 30 years with IBM, during which time he held executive responsibilities for international shared services functions. He was subsequently Account Director for a number of IBM's largest services outsourcing customers in the UK and Ireland, and Director of the Global Technology Services business unit for IBM Ireland.  He holds a B.Sc. in Computer Science, an M.Sc. in Management, both awarded by Trinity College Dublin, and a Ph.D. from Trinity Business School.
Deirdre McAdams: Biology and Study Skills Tutor
Deirdre is a current Ph.D. researcher in the Trinity Biomedical Sciences Institute at Trinity College Dublin. Her research focuses on the development of ruthenium polypyridyl complexes and conjugates as smart anticancer agents. Deirdre is our Biology and Science Study Skills tutor on the Foundation Course. After obtaining her degree in Medicinal Chemistry, Deirdre completed a fellowship position with TAP's partner organisation, College For Every Student, in upstate New York. She then decided to pursue work in chemical industry in the USA before returning home to begin her postgraduate studies.
Dr Rónán Smith: Physics Tutor
Rónán is the head of outreach for the Trinity Access Programmes. He moved from his previous position in Trinity College School of Physics in 2014 to focus on working with primary and second-level students from disadvantaged communities as well as undergraduates in Trinity College Dublin. He also represents Trinity College Dublin on the national practitioners group for the Higher Education Access Route and teaches Physics on the Foundation Course. He studied general science in Trinity College Dublin, specialising in experimental physics, and completed a Ph.d. in Nanoscience in 2013 focusing on the fabrication of two-dimensional materials and their use in green energy applications.
Dr Suzanne O'Neill: Medieval, Modern and Ancient History and Archaeology Tutor
Dr Suzanne O'Neill is an Assistant Professor (adjunct) at the Department of Classics, Trinity College Dublin and a lecturer in Ancient History and Archaeology and Classical Civilisation. Shealso teaches on several programmes in the School of Histories and Humanities and is the lecturer/tutor of Medieval, Modern and Ancient History and Archaeology on the Trinity College Access Programme. Her research interests include the reception of Ancient Greek and Roman material culture and the Irish engagement with Classics in their politics, culture and education system. She is currently writing a book on the architectural, cultural and political reception of the Temple of Apollo at Bassai in ancient Arcadia. Her publications include: 'From Perikles to Presbyterian Temples: Liberty, Democracy and Power Architecture in Nineteenth-Century Ulster' in A Further Shore: Essays in Irish and Scottish Studies, published by The Institute for Irish and Scottish Studies, University of Aberdeen, Aberdeen 2008. Her forthcoming publications include: 'A Tale of Two Buildings: The Politics of Neoclassicism in Belfast and Dublin' in Classics and Irish politics 1916-2016, (eds.) O'Rourke, D. and Torrance, I. Oxford University Press, Oxford 2019 and 'Stormont's Stones: The Oratory of Power Through Materiality and Form' in Cultures of Stone, Sidestone Press, Dublin 2020.
Dr Jacqueline Hayden: Trinity Access Programme Liaison Officer
Dr Jacqueline Hayden is an Assistant Professor in the Department of Political Science. She was awarded the Knight's Cross of the Order of Merit of the Republic of Poland in 2013 by President Komorowski for her "outstanding services rendered to the promotion of Poland's transition to democracy". She is the author of two books on Poland's transition to democracy:  The Collapse of Communist Power in Poland: Strategic misperceptions and unanticipated outcomes (2007) and Poles Apart: Solidarity and the New Poland (1994). She is also the author of Lady G: A Biography of The Honourable Lady Goulding LL.D. Before joining the Department of Political Science, Jac worked as a current affairs journalist and producer for RTÉ radio and television news. In 2010, she received the Provost's Teaching and Learning Award, wand in 2012 she received the Political Science Association of Ireland Teaching and Learning Award. Jacqueline is currently Careers Liaison Officer for the School of Social Science and Philosophy and also the Trinity Access Programme Liaison Officer. 
Eilís Ní Chorcora: Psychology Tutor
Eilís Ní Chorcora is the Head of Research and Impact at Trinity Access, Trinity College Dublin and teaches Psychology on the Foundation Course. A qualified primary teacher (from Dublin City University) with a postgraduate degree in Psychology (Trinity College Dublin), she works to support people from areas of low progression to higher education to achieve their full educational potential. Her research focuses on widening participation among students from under-represented backgrounds, teaching and learning practices that influence engagement in education, as well as child and adolescent health and wellbeing.
Routes to Trinity for Mature Students
TCD Routes for Mature Students
FAQ
For further information Email: foundationcourse@tcd.ie
Visit the tcd.ie/courses for frequently asked questions and to apply for the Mature Students TAP Foundation Course for Higher Education.