Covid-19 FAQs for prospective students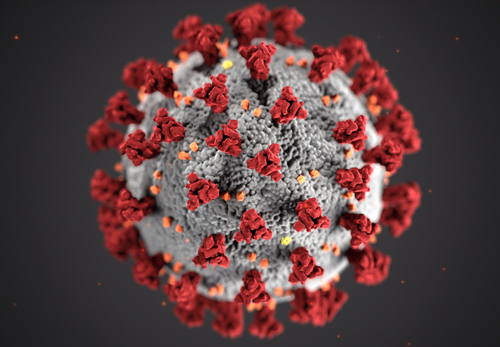 We are working to ensure that we manage any impact that COVID-19 might have on students who hope to join us in September 2020. We will regularly update this page as more information becomes available, so please check back regularly to stay informed.
If you have immediate concerns or need some help, please get in touch.
General Admission Queries

Are applications still open for 2020/21?
Yes, we welcome applications and continue to assess applications and issue offers for entry in 2020. We are constantly monitoring the situation and will inform you of any changes and/updates.

Will deadlines for application/acceptance/documents/registration be affected?
Undergraduate Non-EU application deadline for the majority of programmes has been extended to 31 July. Go to course pages for further details.

Deadlines for many Postgraduate Taught programmes have been re-opened or extended to 31 July. Go to course pages for further details.

Most acceptance deadlines have been extended to 31 August. If you wish to have your deadline extended please contact the Academic Registry at academic.registry@tcd.ie

The deadline for Study Abroad Inbound Non-EU Inbound applications is 15 April 2020. Will this be extended?
Yes, the deadline for Non-EU students who wish to study at Trinity or the first semester (Michaelmas Term) or for the full academic year 2020/21 has been extended to 15 June 2020.

I am having difficulty getting the documents required for admission. What can I do?
Trinity will be as flexible as possible in the documentation we will accept. Please contact academic.registry@tcd.ie to explain what documents you are unable to provide.

My school/university is closed due to COVID-19 and I have been unable to complete my exams/degree programme. Can I still be admitted?
Trinity will be as flexible as possible with applicants whose education has been affected by COVID-19. If your programme was completed online or with alternative assessment, Trinity will recognise any qualifications awarded by universities and exam boards. Please note that formal documentation from the awarding body will still be required once it is available.

I am unable to take the English language test I had planned to. What are the alternatives?
Trinity is accepting Duolingo English Test scores on a temporary basis for 2020/21 applications.
Trinity is also accepting the IELTS Indicator and the TOEFL IBT Special Home Edition test on a temporary basis.
The accepted score equivalences and related requirements are listed on our website under our revised English Language Requirements.
Undergraduate: Click here
Postgraduate: Click here
Please also note that existing IELTS, TOEFL, Cambridge and PET scores up to three years old (rather than two) will be accepted for 2020/21 applications in light of test centre closures.

I wish to take the English pre-sessional programme. Can this be taken online?
Trinity's pre-sessional EAP  (English for Academic Purposes) programme will be running online this summer. The start dates and tuition fees for both the 10-week PMPP  (Pre-Master's Pathway Programme) programme and 4-week EAP short course remain the same as per the website (Centre for English Language Learning and Learning, www.tcd.ie/slscs/English). Please contact the Centre for English Language Learning and Teaching Director with queries at cellt@tcd.ie

Is there a later intake to the Pre-Master's Pathway programme?
Please contact the Centre for English Language and Learning Director with queries regarding the possibility of a slightly later start date for the 10-week PMPP programme, at cellt@tcd.ie. See www.tcd.ie/slscs/English for full details.
Is Trinity currently offering tours of campus to prospective students?
As the campus is currently closed, we are not offering campus tours at this time.
Click here to view our virtual campus tour, to view an coronavirus update message for the Vice President for Global Relations or to book a campus tour once Trinity re-opens.

Offer Holders

When will Orientation and Teaching begin?
Teaching for new undergraduate students begins on October 05. Freshers' week for undergraduates will begin the week of September 28.
Teaching for existing students and postgraduate students begins on September 28.
I wish to hold off accepting my offer until we know more about the COVID-19 situation. Is this allowed?
The dates for all stages of the admissions process are being revised and will be updated online soon. We will work with applicants to be as flexible as possible where they are affected by Covid-19.
I have accepted my place at Trinity but now do not wish to travel because of concerns around COVID-19. Will my deposit be refunded?
Trinity will process acceptance deposit refunds based on circumstances arising from the COVID-19 situation.
Can I defer my place to September 2021?
Offer-holders for September 2020 admission may request a deferral of their place until September 2021. Note however that it may not be possible to grant a deferral in all cases as there is a limit to the number of deferrals we can grant.
If I am delayed in accepting my offer, will this affect my chances of getting university accommodation?
There should be no issue. Once you have your Trinity student number and have accepted your course offer, you can apply for accommodation. Accommodation applications are currently open. On the application, ensure that you apply through the "Trinity College Student" stream rather than the CAO stream.
I am unable to provide the documents required for a study visa application. What can I do?
Trinity is engaging with the Visa Office to look at solutions to these problems. The Visa Office will accept digital documents where originals are not available. For updated information on visa applications, please refer to www.inis.gov.ie
I may not be able to arrive in Dublin in time for the start of my programme. How late can I arrive?
All dates for registration, orientation and the beginning of teaching are currently being reviewed. Updates on these and the latest allowed date of arrival will be posted online in the coming weeks.
Is there a possibility of a January intake for 2020/21?
Trinity assessed whether moving the academic year to January would be feasible, but found that a slightly later September start date was the best option for the majority of students. A very small number of programmes will be running from January – students on these programmes will have been contacted by the course director already with this information.

CAO Applicants
I am unable to get a calculated grade.  Will this mean I will be unable to meet the minimum entry requirements in 2020?
In the extraordinary circumstances of 2020, students who have applied for a calculated grade in a subject or subjects in the Leaving Certificate 2020, with a view to satisfying minimum entry requirements and for whom the Calculated Grades Executive Office has been unable to award a Calculated Grade in the subject(s), will be granted an exemption in the subject(s) solely for minimum entry purposes. (These exemptions will be granted automatically: it will not be necessary for students to apply individually.)
The subject(s) will count as a subject(s) for matriculation but will not attract points. The exemption(s) cannot be used to satisfy additional programme requirements over and above the minimum entry requirements.
This exemption will apply in 2020 only – you are advised to sit the subject in the Leaving Certificate later this year if you may need it for future applications.
Full details of minimum entry requirements can be found at https://www.tcd.ie/study/apply/admission-requirements/undergraduate/
My school-leaving examination has been cancelled. How will I be assessed?
If your examination is one which we normally recognise, we will continue to accept the results provided they are formally issued by the examining body, in accordance with the timelines for 2020 admissions.
However, we will keep the situation under review and if there is a significant difference in grade distribution relative to Leaving Certificate, we reserve the right to implement a system of proportionality.
I have applied for Music. What is happening with the entrance test?
The Department of Music has cancelled the Entrance Test for 2020. As a result all applicants for Single Honor Music (TR002) and Joint Honors Music with another subject will be assessed solely on the basis of their final school-leaving examination results and places allocated accordingly.
I have applied for Music Education. Will there still be an entrance test?
Yes, all applicants for Music Education has been sent a test paper to complete and return by 6 April 2020. The papers will be marked and some applicants short-listed for a practical test which will be held online during April.
I have applied for Drama and Theatre Studies. Will the auditions still take place?
The Department of Drama cancelled the practical workshops/interviews for 2020 entry. All applicants have been sent a questionnaire to complete which must be returned by 16 April  2020. Successful candidates will go forward to compete for admission on the basis of their school-leaving examination results.
What is happening with the Trinity Matriculation Examination?
The examinations were scheduled to take place on 15 April but have been postponed. All candidates will be notified when alternative arrangements have been put in place.
How can I apply for accommodation in Trinity Hall?
Application for accommodation in Trinity Hall is open to CAO students until 18 May 2020. Full details are available here
Finance
Any issue relating to FAFSA / Student Loans being impacted by COVID-19
"The FAFSA form remains open until June 30, 2020. Any student or family who has not yet completed a FAFSA may still do so."
For those who have completed a FAFSA, and whose financial circumstances have changed considerably, we encourage you to reach out to our Financial Aid Administrator Barry Finnegan at FINNEGBA@tcd.ie.
Our Administrator can work with students and families whose incomes have been negatively affected by the COVID-19 pandemic.
For other questions related to the COVID-19 outbreak and federal financial aid, visit https://studentaid.gov/announcements-events/coronavirus"
I have accepted my place at Trinity but now do not wish to travel because of concerns around COVID-19. Will my deposit be refunded?
Trinity will process acceptance deposit refunds based on circumstances arising from the COVID-19 situation.
When Do I Pay My Fees?
Students can elect to pay all fees/charges upfront if they wish.
All students are permitted to pay their fees in 2 instalments. If a student elects to do so they must pay the following prior to registration:
100% SLC
50% Tuition
50% Student Contribution (if applicable)
September start date: Payment of Fees 2020/21
Students are normally eligible to pay their fees in two instalments (September and January for students starting in September).
For the academic year 2020/21, College is permitting students to pay in three instalments:
50% of tuition fee and student contribution plus 100% of the SLC (student levies & charges) on or before completing registration.
25% of tuition and student contribution by end January, and
25% of tuition and student contribution by end February.
Students will see an additional narrative on their 2020/21 financial bill detailing the option to pay by three instalments.

Please note – due to restricting timelines, we were unable to change the existing bill template therefore the instalment calculations on the face of the bill will still reference September and January.

However the note added under the Instalment section, will highlight that there is a 3rd instalment option for 20/21 only. The due date for the third instalment is 28th February.
January start date: First instalment upon registration and no later than 31st January. Second instalment no later than 1st May.
March start date: First instalment upon registration and no later than 31st March. Second instalment no later than 1st July.

Please note:
If a TCD approved sponsor is partially covering your fees, you are required to pay half of the remaining tuition/student contribution balance plus the SLC prior to registering.
Once your finances are up to date you must complete all remaining steps on your portal in order to complete registration. The most crucial element is to ensure you accept the T&Cs in order to be registered.
Reminder mails regarding outstanding debts are sent to your tcd.ie mailbox. It is your responsibility to check your mailbox regularly. Failure to receive or access your mails/portal will not be considered should a payment extension be requested or a penalty contested.
Publication of your examination results may be withheld if there are any outstanding charges on your account.