BESS Course Structure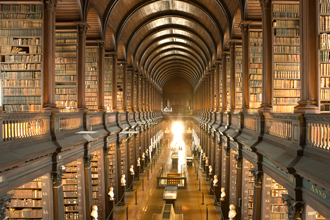 The BESS programme offers students a broad-based education in Business, Economics, Political Science and Sociology in the first year and then in the second year asks students to consider what the best combination of disciplines and modules would be for them.
Junior Freshman (First Year)
In the universal first year students are introduced to a wide range of subjects giving them the opportunity to explore new interests without committing to a particular area at this early stage. Lectures are complemented by smaller tutorial groups in which students work throughout the year.
Senior Freshman (Second Year)
Students choose to study one or two of the BESS disciplines, Business, Economics, Political Science and Sociology. Students are also free to choose from a range of complementary modules or even from within the broad curriculum subjects.
Junior Sophister (Third Year)
Students begin to specialise in depth in one or two disciplines, selecting from an increased number of diverse and specialised modules. In third year, many students have the opportunity to study abroad at distinguished universities around the world. Students may also apply for the H.E.C. Paris Double Degree Programme no later than 31st January of their Junior Sophister year.
Senior Sophister (Fourth Year)
Students now focus on the research based development of their core topics as they prepare for their final degree grade. Students may be required to write a dissertation or prepare a case study which provides an excellent opportunity to position themselves for a career in a specific sector or for postgraduate study.