Commissioner Mairead McGuinness gives Henry Grattan Lecture in London
Sep 27, 2021
On 23rd September the Ambassador of Ireland to the UK, Ambassador O'Neill hosted the annual Henry Grattan Lecture at the Embassy of Ireland in London. The lecture was delivered by Commissioner Mairead McGuinness on 'The EU – COVID Impact and Facing up to Climate Change' to a live audience, followed by a questions and answers session that was moderated by the Head of the School of Social Sciences and Philosophy Professor Carol Newman. Also present at the event was Trinity's Provost Dr Linda Doyle who joined by video link.
The Henry Grattan Lecture forms part of our annual lecture series and flagship initiative of the School of Social Sciences and Philosophy at Trinity College Dublin. The School was delighted to continue with the running of the Grattan Lectures series in person this year.
In her speech The Commissioner noted the strength of the EU's response to the COVID-19 pandemic and expressed confidence in Europe's ability to get to grips with the challenges of climate change.
'One of the things I learned over my 16 years in the European Parliament – and see from a different perspective now in the Commission – is that the European Union does work. Day in, day out. People meet, they talk, they disagree, they reach compromises. It's about people working together to make a better life for European citizens.'

She also discussed the social costs involved in climate neutrality and the need for global co-operation on sustainable finance.
'We need a strong international sustainable finance architecture, encompassing robust international governance, a clear rulebook and a monitoring framework.
This means providing the private sector with usable tools and metrics at the global level, such as taxonomies, green standards and labels, and comprehensive disclosures for both businesses and financial market participants.'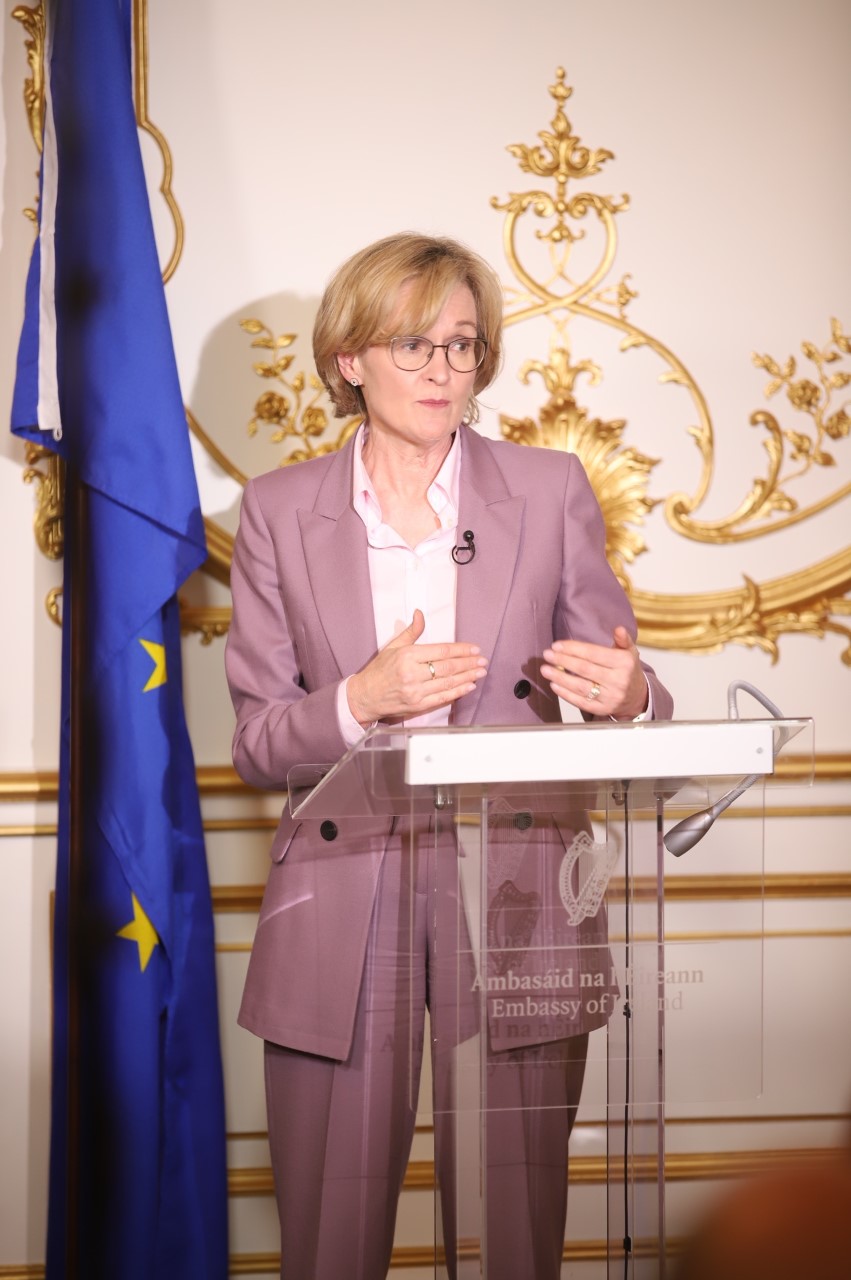 For the full news story please click here.