New Academic Staff in 2019-20
Mr Bruno Morando, Teaching Fellow, Economics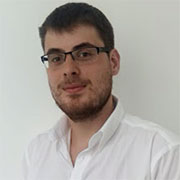 Bruno Morando received a Bachelor's degree in Business and Economics from the University of Verona and a Master's degree in Economics from the University of Bologna before moving to Trinity College Dublin for his PhD. He has recently submitted his doctoral thesis entitled "Essays in Development Economics". His research interests include agricultural economics, resource misallocation and the impact of transportation infrastructure on economic development. This academic year Bruno will be teaching graduate and undergraduate modules.

Ms Gayane Vardanyan, Teaching Fellow, Economics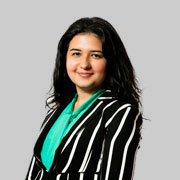 Gayane joined the Department of Economics as a Teaching Fellow in September 2019. She started her PhD in Trinity College in 2015 and was awarded the Grattan Scholarship. Gayane holds an MSc in Economics from the University of Bern and a BSc in Finance from Armenian State University of Economics. Her research interests are economic history and economics of migration. As a part of her PhD dissertation, together with Professor Gaia Narciso, and with Battista Severgini from Copenhagen Business School, Gayane has been working on a project identifying the long-run impacts of the Great Famine on individual's migration choices.  Gayane's current project is investigation the Irish return migration from the States.
This academic year Gayane will be teaching undergraduate modules in Economics.
https://sites.google.com/tcd.ie/gayanevardanyan/

Dr Adina Preda, Associate Professor, Philosophy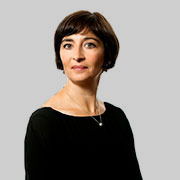 Adina received her PhD in political philosophy from the University of Manchester in 2006. Since then she held teaching and research positions at University College Dublin, the University of Montreal and at the Hoover Chair, Catholic University of Louvain. From 2013 to 2019, she was a lecturer and then senior lecturer in political theory at University of Limerick.
Adina's research focuses on issues related to rights, in particular conflicts of rights, and distributive justice, in particular luck egalitarian theories. From 2019 to 2024, she will mainly work on a research project funded by an ERC Consolidator grant, entitled 'Rights and Egalitarianism -REAL ', which seeks to bridge the gap between these two types of concern in contemporary moral and political philosophy. She will also teach a module on 'Theories of rights'.

Dr Noah Buckley, Assistant Professor, Political Science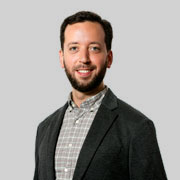 Noah received his Ph.D. in political science from Columbia University in 2016. Before joining Trinity as an Assistant Professor, he was a Postdoctoral Researcher at NYU Abu Dhabi. He has also been a Research Fellow at the International Center for the Study of Institutions and Development at the Higher School of Economics in Moscow, Russia since 2012. Noah's research interests include authoritarian politics and political economy, Russia and the post-communist world, corruption, and political methodology. Current research projects focus on the use of large, innovative datasets including public opinion data and MRP, novel search engine data, and deep biographical data on elites to examine authoritarian popularity, arrests of authoritarian elites, and how loyalty works within networks in authoritarian cadres.
This academic year, Noah will be teaching modules on Russian politics, public opinion, types of authoritarian political regimes, and comparative politics.
Dr Dino Hadzic, Assistant Professor, Political Science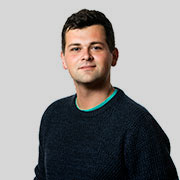 Dino received his PhD in political science from Washington University in St. Louis in 2019. His research is in the area of comparative politics, with an emphasis on civil conflict and ethnic politics. He has also studied the effects of violent conflict on women's political engagement and representation as well as the relationship between institutional design and social identity.
This academic year, Dino will be teaching modules on civil and international conflict, ethnic politics, European identity, and the political economy of development.
Dr Alexander Held, Assistant Professor, Political Science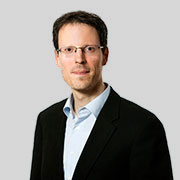 Alexander received his PhD in Political Science from the University of British Columbia in 2019 and spent the 2018-19 academic year as a Fox Fellow at Yale University. His main research interests are in public opinion, voting behaviour and voter turnout in advanced industrialized democracies, with a particular focus on how we can counter recent trends in citizen political alienation and improve the quality of civic engagement. In his research he primarily uses econometric methods for causal inference and survey experimentation. Current research projects study the effectiveness of government policies in reducing inequalities in political participation and the responsiveness of populist voters to mainstream campaign messages.
This academic year, Alexander will be teaching modules on economic inequality and democracy, right-wing populism, research design, and causal inference.
Dr Yekaterina Chzhen, Assistant Professor, Sociology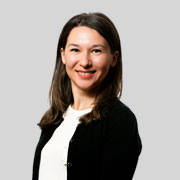 Kat came to Trinity from the UNICEF Office of Research – Innocenti in Florence, where she led a comparative study on socio-economic inequalities in childhood in higher income countries. Kat publishes on poverty, inequality and child well-being. Prior to coming to Innocenti in 2013, Kat spent two years as a Post-Doctoral Fellow in Quantitative Methods in Social and Political Sciences at the University of Oxford (Nuffield College). Kat received her PhD in social policy from the University of York in 2011.
This academic year, Kat is teaching modules on social stratification and inequality, and research methods. She tweets from @kat_chzhen.
Dr Ebun Joseph, Teaching Fellow, Sociology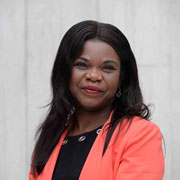 Dr Ebun Joseph completed her PhD in Equality Studies in 2015 at UCD School of Social Justice. She has an M.Ed. in Adult Guidance and Counselling from Maynooth University, an IACP accredited diploma in Professional Counselling and a B.Sc. in Microbiology from the University of Benin. She lectures and coordinates the module in Black Studies and critical race theory in Education at UCD; she is a Career Development Consultant at the Royal College of Surgeons in Ireland and she previously worked with Business in the Community Ireland for over nine years as Training and Employment Officer. She focused her PhD dissertation, titled 'Racial Stratification in the Irish labour market' on workforce experiences. Her research interests include critical race theory, labour markets, Black studies and racial stratification. Ebun is the author of two books; TV panellist, Columnist for the Dublin Inquirer on race, Chairperson of African Scholars Association Ireland (AfSAI) and an equality activist. She is presently working on her book, Racial stratification in Ireland: A Critical race theory of labour market inequality with Manchester University press and a co-authored book, Challenging Perceptions of Africa in Schools: Critical Approaches to Global Justice Education, with Routledge.

In the 2019/2020 academic year, Ebun  will be teaching Race, ethnicity and identity at undergraduate level and Race and gender on the MPhil in race, ethnicity and conflict.