A Celebration of 10 years of the Grattan Scholars
Oct 22, 2021
The Provost, Dr. Linda Doyle hosted a reception in the Provost's House, to celebrate 10 years of the Grattan Scholarship Programme and to honour Emeritus Professor John O'Hagan as the founding father of the Grattan Scholars.
The Grattan Scholars programme is a flagship initiative of the School of Social Sciences and Philosophy and supports exceptional PhD students who have the potential to become future academic leaders and influential voices for social and economic development.
Over the past 10 years the Grattan Scholars programme has hosted 20 Grattan Scholars from more than 15 countries internationally. In 2021, the School welcomed our 21st Grattan scholar.
Prof. Newman welcoming the new scholars said:
"Our School is committed to understanding and improving society through world-leading education and research and this objective is crystalized in the Grattan Scholarship programme."
The celebratory event brought together recent Grattan scholars, their supervisors, alumni, the Heads of the Departments of Social Sciences and Philosophy and donors who have been central to driving the success of the Grattan scholars programme.
Acknowledging the key role of the Grattan scholar donors, Prof Newman said:
"This would not be possible without the very generous support of our donors, many of whom are in the room to celebrate with us tonight. On behalf of the School I thank you for your very generous support".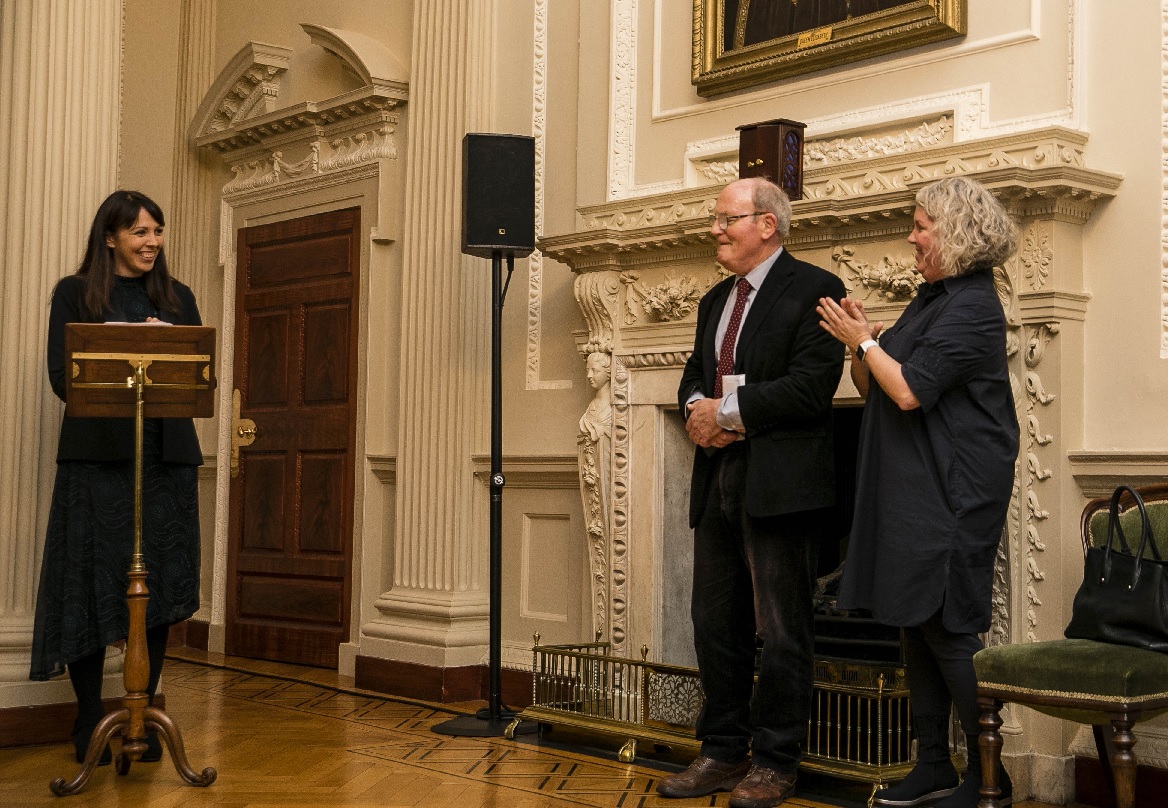 [Prof. Carol Newman, Prof. John O'Hagan, Provost Dr. Linda Doyle]
The event was also an opportunity to honour the special role that Emeritus Professor John O'Hagan has played as the founding father of the Grattan Scholarship Programme. Reflecting on the personal support that she herself has received over many years, the Provost paid fond tribute to Professor O'Hagan. This was echoed by Professor Newman commenting:
You have been a mentor and friend to every student that has crossed your path and I can think of no better way to honour your commitment to College. Thank you to all that made this possible.
Professor Newman then announced that through the generous support of former students, friends and admirers of Professor O'Hagan, two new John O'Hagan Grattan Scholarships and the John O'Hagan prize for the best student in the Economy of Ireland module in perpetuity were being established.
The John O'Hagan Prize in Economics is funded by a group of Economics alumni through the decades. It is awarded annually on the recommendation of the Department of Economics, to the Senior Fresh student who performs at the highest level in the Economy of Ireland module. The award was established as a tribute to John's outstanding contribution to the teaching of Economics and his dedication to students in the department over many years.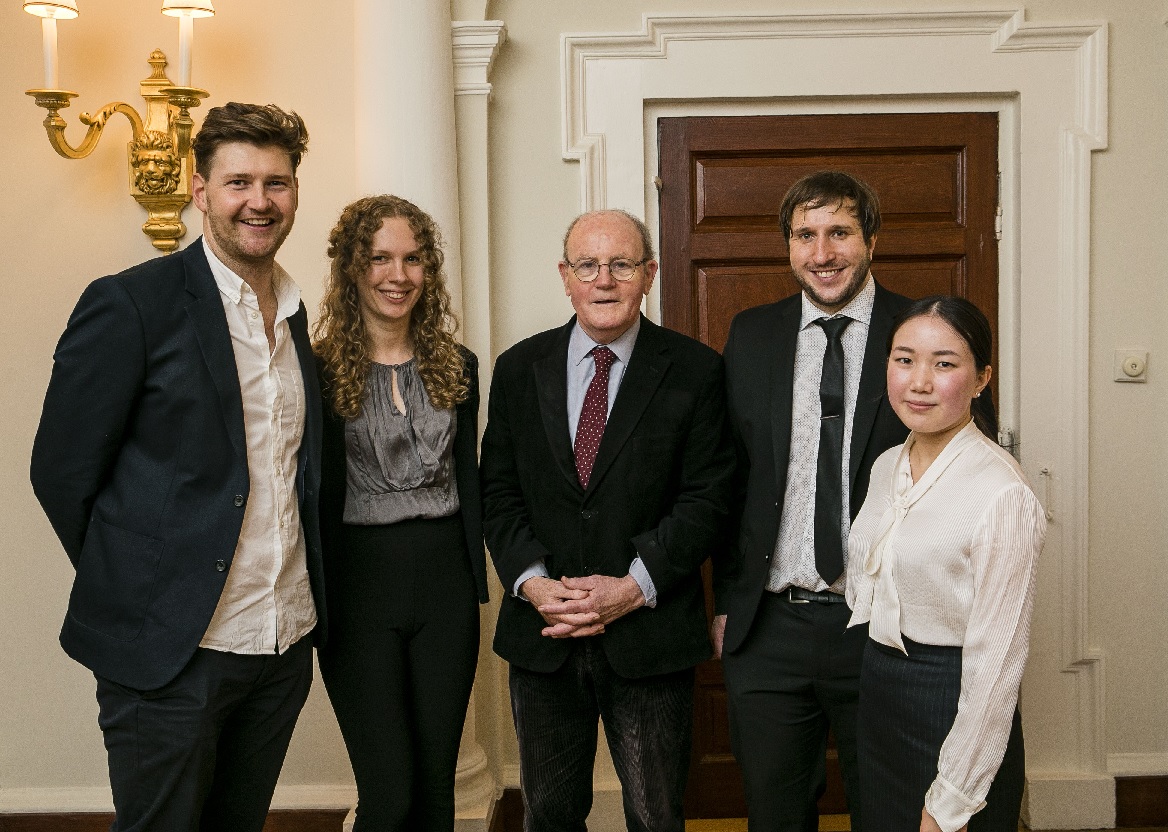 [Emeritus Professor John O'Hagan (centre) with Grattan scholars L-R Michael McRae, Stephanie Sprong, Friedrich Kreuser, Victoria Iugai]