International Student Testimonials
Sandrijn Jacobs (from Luxembourg)
Single Honors Philosophy student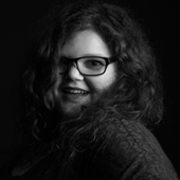 I have just started my third year in Trinity as a Single Honors philosophy student and am still happy with the choice I made of moving to Ireland. The Single Honors program has taught me how to balance college work and a social life. The college did this by promoting its various study opportunities, the library's great, as well as having a range of societies which always have events going on. Apart from having learnt many things about philosophy I also got into photography, painting and am learning Italian, this all through the different societies.
I love the vibe in Dublin, compared to home the city is very big and vibrant. One of my favourite parts of the day is walking down Grafton street when all the buskers are out and there's different types of music as you walk along. There's always something going on. I also believe that doing philosophy has given me the opportunity to broaden my horizons in respect to the future, different topics are covered by the philosophy department and I could go on to do a masters in pretty much anything I want to, that's an exciting concept!
Svenja Dahlmann (from Germany)
2013 Economic and Social Studies (BESS) Graduate - Joint honors in Business and Political Science
I am very happy that I took that leap of faith and moved to Ireland. The best thing about studying in Trinity for me personally is the variety of things one can take up through the societies and faculties. I learnt Irish Sign Language and Chinese Mandarin. I don't think I would have taken up these things if I had studied at a German university.
The best thing about living in Dublin are the people, both Irish and foreign. People here are friendlier and more relaxed than where I come from and I like the culture and the vibe of the city.
Emma Karolii Pulkkinen (from Finland)
2013 Economic and Social Studies (BESS) Graduate - Joint honors in Economics and Sociology
I chose Trinity because of its reputation—though I didn't know much about it, I had heard the name before, and that's already saying quite a bit. The more I researched Trinity, and especially the BESS course, the more I felt like it was the right fit for me, and would get me the experience to learn about Irish culture, as well as many other cultures.
In Dublin I very much liked the relaxed attitude; I never had to worry about asking someone if I was lost. In addition there's so much to do in Dublin!
Wenyi Sun (from China)
Economic and Social Studies (BESS) Student
I chose Trinity because the picturesque campus fascinated me. Studying at a member state of the EU, I have learned to view things from the much wider context of the whole Europe. Trinity provides students with opportunities including volunteering, internships and educational exchange to explore the whole world.
Sinéad Sweeney (from England)
2013 TSM Sociology Graduate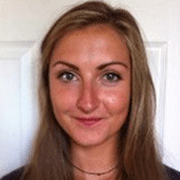 Undertaking a degree in Sociology at Trinity was both the most important and best decision I have ever made. As an international student, moving to Dublin was a real adventure and it quickly became 'home'.
In Sociology at Trinity you are exposed to so many different phenomena that everyone finds what they are fascinated by and what they really feel strongly about, moreover it teaches you to see your previously held assumptions about these things, see past them, and therefore fully understand them.
Lionel Cottier (from Switzerland)
2013 MSc in Economics Graduate
With its strong reputation, the MSc in Economics was the key that opened the doors of several top PhD programs for me, including the one at University of Lausanne, Switzerland, where I am now enrolled. For me, studying at Trinity College was also the occasion of being part of one of these ancient universities, very rich in traditions and culture. Dublin is a human-sized city, with amazingly welcoming people and enough pubs to go out each week at a different place.
The year in Ireland doing the MSc in Economics was one of the greatest experience of my student life and I definitely recommend it.
Mariana de Paula (from Brazil)
2014/2015 M.Sc in Politics and Public Policy Student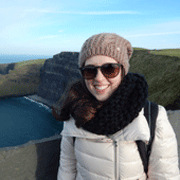 I visited Trinity in March, 2014, while travelling around Ireland, and immediately fell in love with the campus. A few months later, after going back to Brazil, I decided to do a master's abroad and, fortunately, I found the course I was looking for at Trinity. The application process is very different from the one in Brazil, but I had all the help I needed from my department.
Studying at Trinity was a great experience. The campus is beautiful, full of people and it hosts one of the best beer gardens in Dublin – The Pav. I had the chance to improve my English and also my political knowledge. The Political Science Department is very academic, so I likewise learned a lot about research design and statistics. I had a great experience with my lectures and all the department staff. Since the beginning of the master my Course Director was very committed and organized. He called all the students for meetings to learn about our expectations and our difficulties. I also recommend that international students take the academic English course. It was incredibly helpful. The professors are super patient and dedicated.
Tyler W. Laferriere (from the USA)
2013/2014 Visiting Student from Gonzaga University
Trinity was truly a rewarding experiencing academically, socially, and culturally. I feel like Dublin became a second home, and I would be thrilled to return after my final year of undergraduate studies in the United States for postgraduate studies. I experienced incredible hospitality and TCD gave me the opportunity to grow as a student and person.
En-Chia Tsai (from Taiwan)
Visiting Student from the National Taiwan University
Ireland is a perfect choice for me because English is the only European language I speak and Dublin is a lovely small city and almost every place is within walking distance. Trinity College has a good reputation worldwide. I think it's nice that all the Sociology modules have assigned essays instead of examinations for the first semester. I get to practice my academic writing before taking final exams. This is especially important for those whose first language is not English!