Public Lecture - The 2016 US Presidential Election
America goes to the polls on 8 November to decide who will becomes its 45th President, whoever wins, the result will be an historic one with global implications.
Unlike previous elections, both leading candidates in 2016 are openly hostile to free trade. Given most Americans benefit in some way from trade, what underlies such hostility? How will the outcome of the upcoming election impact domestic and international efforts to curb the dire threat posed by global climate change? And could a "moral collapse" explain Donald Trump's successful capture of the Republican Party's presidential nomination? These questions, along with the issues of race, class, and gender, were explored at a public event hosted by the School of Social Sciences and Philosophy, in association with TRISS (Trinity Research in the Social Sciences).
Event Chair
Dr Elaine Moriarty
The event was chaired by Dr Elaine Moriarty Assistant Professor in Sociology and Director of Undergraduate Teaching and Learning in the School of Social Sciences and Philosophy. Her teaching and research interests include mobility and migration, qualitative research methods, and race and ethnicity.
Event Speakers
Dr Paul Scanlon - "Economic Trends and the Rise of Trump"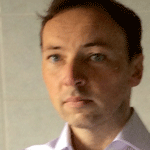 Paul Scanlon is Assistant Professor of Economics at Trinity College Dublin. His research interests lie in the area of macroeconomics and finance. Current research projects are examining the interaction between inequality and occupational risk, and the role of consumption variety in asset pricing. He is currently Director of the PPES program at Trinity, and teaches courses in finance and macroeconomics.
Dr Scanlon holds a B.A. from Trinity College, an M.A. from Yale University, and a Ph.D. from the University of California, Berkeley.
Dr Constantine Boussalis - "Implications of the 2016 US Election on Climate Change Policy"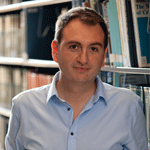 Constantine Boussalis is Assistant Professor of Political Science specialising in international relations, environmental politics and quantitative methods. His research examines how political and social institutions influence prosperity, public health, and sustainable development. He has published on such topics as foreign aid, health policy, international trade, foreign direct investment, and international migration. Current projects include research on climate change scepticism which suggests that the "era of climate change denial" is not over.
Prior to joining Trinity, Dr Boussalis lectured in a number of universities in the United States including Harvard University and Claremont University. Dr Boussalis holds a Ph.D. in Political Science (World and Comparative Politics) and a M.A. in International Studies from Claremont Graduate University and a B.A. in Political Science from California State University, Los Angeles.
Dr Peter Stone - "Moral Collapse in the 2016 U.S. Presidential Election"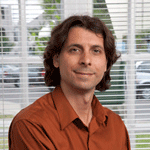 Peter Stone is Ussher Assistant Professor of Political Science at Trinity College Dublin. He specialises in political theory, especially areas such as democratic theory, theories of justice, rational choice theory, and the philosophy of social science with a particular interest in questions involving the scope and limits of human reason. He is the author of The Luck of the Draw: The Role of Lotteries in Decision Making (Oxford University Press, 2011).
Dr Stone previously was Assistant Professor of Political Science at Stanford University and a Faculty Fellow at Tulane University's Center for Ethics and Public Affairs. He holds a B.A. in Political Science from Pennsylvania State University and a Ph.D. in Political Science from the University of Rochester.
Dr Laura Graham - "Whose vote counts? Race, class, and gender in the 2016 US Presidential Election"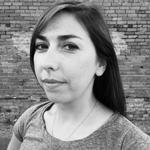 Laura Graham is Assistant Professor of Sociology. Prior to joining Trinity, Dr Graham was Lecturer in Peace and Justice Studies at Tufts University in Medford, Massachusetts. Her work specializes in the role of civil society in ethnic/identity conflicts and race relations, policing, and the #Black Lives Matter movement in the US. Her most recent project combines ethnography with participatory action research in Ferguson, Missouri where #Black Lives Matter protesters are demanding civil rights from police after the death of Mike Brown Jr., an unarmed black teenager, who was killed at the hands of the police.