Public Lecture - The Future of News in an Age of Social Media
Date: Wednesday 11 April, 2018

Time: 6.00-7.30pm

Venue: Robert Emmet Lecture Theatre, Arts Building, Trinity College
As part of Trinity Week 2018, the School of Social Sciences and Philosophy hosted a debate on the future of news in an age of social media.
For almost three decades, the web has changed the world and revolutionized how information is stored, published, searched and consumed. The effects of the internet have spread so wide that it impacts not just businesses and consumers but crosses over into politics and the media and breaches geographical locations and cultural boundaries.
Has the internet distorted and marginalised accurate and reflective news reporting or is it simply the case that the traditional news outlets are not dead but merely adapting to the new reality? Is social media a force for good or a dark energy contributing to civilisation's decline? A distinguished panel of speakers discussed these, and other aspects of the effects of social media, at the event which also celebrated Olivia O'Leary's recent award of an Honorary Doctorate by Trinity College.
Event Speakers
Mark Little – CEO and co-founder, NevaLabs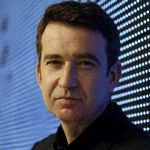 Mark Little is CEO and co-founder of Neva Labs, a new Irish start-up developing solutions for people who want conscious control of their news experience. Mark spent 20 years in broadcast news, as an award-winning foreign correspondent and TV anchor for Irish public service broadcaster, RTÉ. In 2010, he founded the world's first social news agency Storyful, and was most recently Twitter's VP of media partnerships in Europe.
Mark is graduate of Trinity's Economic and Social Studies programme (BESS) and holds a B.A. in Economics and Political Science.
Vinay Nair – CEO and co-founder, Lightful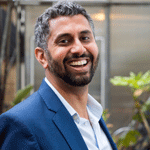 Vinay Nair is CEO of Lightful a London-based social media platform designed for good causes to raise more awareness, support and funds. Vinay started out in his career as an Executive Director at the investment bank JPMorgan. He then spent eight years in a variety of leadership roles in the charity and social impact investment sector, with Acumen Fund, the Clinton Foundation and Social & Sustainable Capital (SASC).
Vinay holds a BA in Economics and Political Science (BESS) from Trinity College and a Master of Public Administration from the London School of Economics.
Olivia O'Leary – Journalist, Writer and Current Affairs Presenter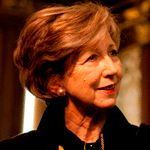 For more than four decades, Olivia O'Leary has been recognised as one of Ireland's foremost journalists and broadcasters. Moving from RTÉ to BBC's Newsnight was a key moment in her career and she became that programme's first senior female presenter in 1985. She returned to RTÉ to host flagship programmes Today Tonight, Prime Time and Question and Answers. Also writing for the Irish Times, Olivia O'Leary became established as one of the most formidable reporters in political journalism. She currently contributes a column to RTÉ Radio 1's 'Drivetime'.
Her publications include 'Politicians and Other Animals' (2004) and 'Party Animals' (2006). Olivia studied English, French and Spanish at UCD and was recently awarded an Honorary Doctorate by Trinity College.
Rupert Pennant-Rea has enjoyed a varied career as an economist, journalist, central banker and businessperson. He was appointed non-executive chairman of The Economist Group in July 2009, having served as a non-executive director since August 2006. He is chairman of Royal London Group, and a non-executive director of Times Newspapers and PGI Limited. Rupert has also been Editor of The Economist (1986-93) and Deputy Governor of the Bank of England.
Rupert read Economics at Trinity College Dublin and the University of Manchester.
Event Chair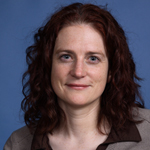 Gail McElroy is Professor of Political Science and Head of the School of Social Sciences and Philosophy. Her primary research interests are in the fields of legislative behaviour and party politics. Gail is also actively involved in the Irish National Election Study and the Irish Candidates Study and recent published work in this area explores the continued under-representation of women in Irish politics. Current work examines the differences in political ambition amongst Irish men and women and also the policy emphasis of men and women in the Dáil, as revealed in speeches.