The INCLUDEED Project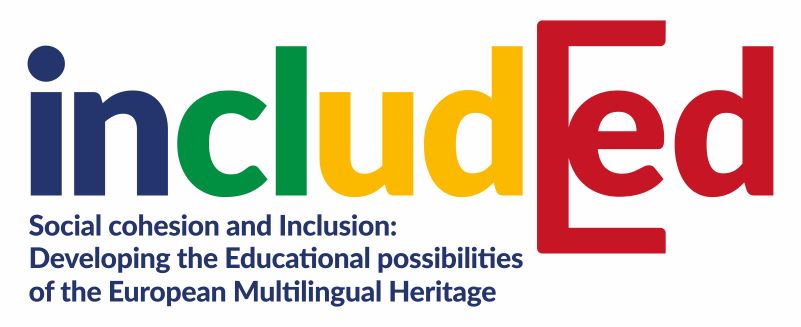 INCLUDEED
The INCLUDEED Project (Social cohesion and INCLUsion: DEveloping the EDucational possibilities of the European Multilingual Heritage through Applied Linguistics) is a multilingual project whose main objective is the integration of immigrant and refugee groups in Europe through one of Europe's main assets: its languages. It involves the participation of leading universities in Applied Linguistics, especially language teaching and with previous joint experience in creating materials for the use of these socially disadvantaged groups.

This project has the inclusion of disadvantaged groups as a central aim of its actions. With this, it responds directly to the priority "Social inclusion", and does so with an innovative approach in two ways: on the one hand, it addresses the sociolinguistic and cultural integration of groups of immigrants and refugees who already have basic linguistic skills in the host language. It is therefore a further step in their process of adaptation to the new environment, acquiring very important skills in the development of their professional and personal activities.
New multilingual online course now available: A step forward. Tips for everyday communication
The INCLUDEED team have just launched a new multilingual online language course (English, French, German, Italian, Portuguese, and Spanish) adapted to the social and communicative needs of learners. The course aims to assist the linguistic integration of immigrants and refugees through teaching about sociopragmatic competences. This course is designed for learners at an intermediate proficiency level, and addresses essential content for effective communication for everyday and work-related situations as well as cultural aspects might sometimes lead to misunderstandings. It consists of four units, structured through illustrated and animated videos recreating daily communicative situations, explanations, and a set of activities with immediate feedback to practise and reinforce what students have learned.
Course placelist can be found here
Course flyer can be found here
New Guide for the Linguistic Inclusion of Migrants published
The INCLUDEED Team are delighted to share details of a new free handbook, Guide for the Linguistic Inclusion of Migrants, which aims to support language teaching and learning in the context of migration. This publication is available in six European languages and is designed to support anyone involved in teaching English (or Spanish, Portuguese, German, Italian or French) to migrants.
The guide aims to support organisations and individuals, especially charities and volunteers, in meeting the language needs of migrant learners in a positive and self-sustaining way. As well as a focus on language teaching in a context of migration, it gives a potted account of relevant applications from research/policy/practice from areas such as applied linguistics, education and psychology. It is designed to be a very practical and readable handbook.
Guide website: https://includeed.usal.es/intellectual-outputs/
INCLUDEED Team at Trinity College Dublin
Professor Lorna Carson (Lead)
Dr Sarah Sheridan
Dr Kathleen McTiernan
Ms Caitríona O' Brien
Ms Yomna Mohamed Hassan Ahmed El-Hossary
INCLUDEED project main website
https://includeed.usal.es