Provost's Trinity Excellence in Teaching Awards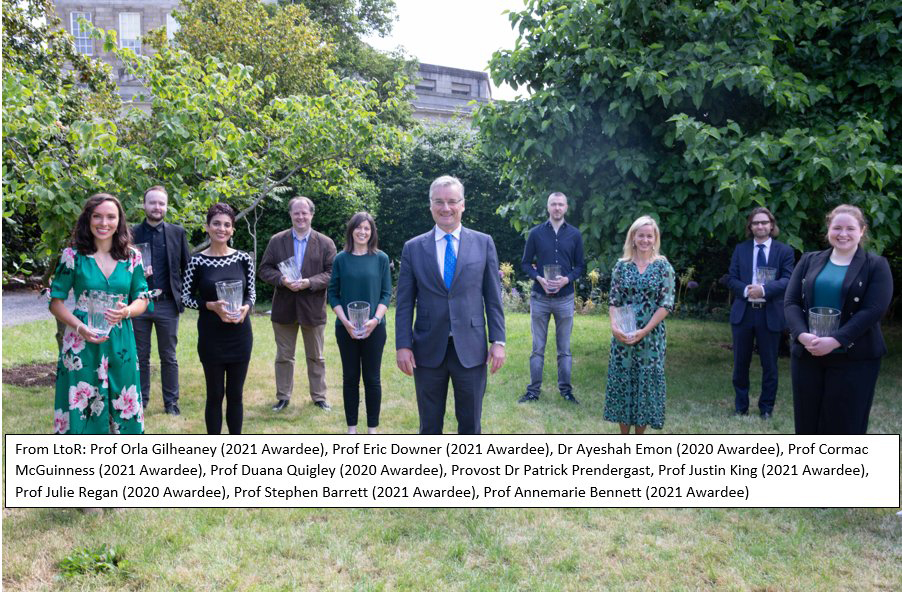 The Provost's Trinity Excellence in Teaching Awards are presented by Dr Patrick Prendergast to members of staff in recognition of their enthusiasm and commitment to ensuring students receive quality teaching and learning.
The Awards are Trinity's principal means of celebrating academic staff who have made an outstanding contribution in the pursuit of teaching excellence in the University and who promote teaching as a scholarly activity. We were delighted to count three members of our School staff among the 2020 and 2021 recipients, all from the Department of Clinical Speech and Language Studies. The award recipients are Dr Órla Gilheaney (2021), Dr Duana Quigley (2020) and Dr Julie Regan (2020). Congratulations to each of them!