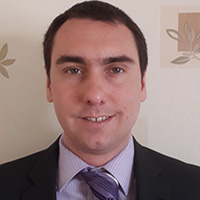 Dr Simon Lewis
Irish Research Council Postdoctoral Fellow
I completed my BA in History at the University of Leicester in 2011, and my MA in Church History at the University of Nottingham in 2012. In 2017, I completed my DPhil (PhD) at the University of Oxford. During the 2017/18 academic year, I was Jacobite Studies Trust Junior Research Fellow at the Institute of Historical Research (IHR) in London.
Research Interests
Religious history in Britain, Ireland and America during the 'long' eighteenth century. More specifically, I am interested in eighteenth-century evangelical movements, and the ways in which they were received by the established churches. I am also interested in the role played by the laity in eighteenth-century theological controversies.
Publications
The Faithful Remnant of the True Church of England': Susanna Hopton and the Politico-Theology of the Nonjuring Schism', Journal of Theological Studies (forthcoming).
Diversity of Passions and Humours': Early Anti-Methodist Literature as a Disguise for Heterodoxy', Literature & History, 26 (2017), pp. 3-23.
Papal Emissary'? George Whitefield and Anti-Methodist Allegations of Popery, c.1738–c.1750', Journal of Religious History, Literature and Culture, 1.2 (2015), pp. 16-34.
The Mock-Preacher (1739): More Than Just an Anti-Methodist Play?', Proceedings of the Wesley Historical Society, 59 (2014), pp. 178-85.