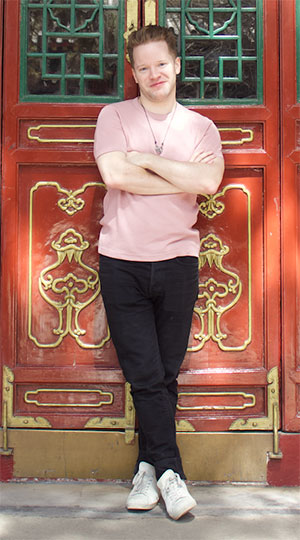 Dr Peter E. Hamilton
Assistant Professor in Modern Chinese History
I am a historian of China and the World. My research focuses primarily on nineteenth- and twentieth-century transnational Chinese networks of trade and migration, with a particular interest in intersections between business and education. My first book (forthcoming from Columbia) re-examines Hong Kong's economic history during the Cold War through its transpacific networks with the United States and its role in facilitating the revival of Sino-US trade since the 1970s. My second book project investigates the history of business and management education throughout the Sinophone world since the early 1900s.
Teaching and Supervision
At Trinity, I teach or co-teach a number of Chinese and world history modules in the Department of History and the MPhil in Chinese Studies programme, including 'Modern Chinese History,' 'Imperialism to Globalism: Europe and the World, 1860-1970,' and 'China, 1911-1949: From Republican Revolution to Communist Revolution.'
Publications
Book:
The Networked Colony: Hong Kong, American Social Capital, and China's Globalization. (New York: Columbia University Press, 2020). 
Articles and Chapters:
"The Imperial and Transpacific Origins of Chinese Capitalism," forthcoming special issue of the Journal of Historical Sociology (2019).
"Rethinking the Origins of China's Reform Era: Hong Kong and the 1970s Revival of Sino-US Trade," Twentieth-Century China 43.1 (Jan. 2018): 67-88.
"Pop Gingle's Cold War," in Lon Kurashige, ed., Pacific America: Histories of Transoceanic Crossings (Honolulu: University of Hawaii Press, 2017), 62-79.
"'A Haven for Tortured Souls': Hong Kong in the Vietnam War," The International History Review 37.3 (June 2015): 565-581.
Contact Details
Department of History
Trinity College
Dublin 2
Phone: (01) 896 3166
pehamilt