Susan Galavan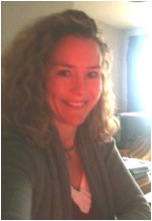 PhD Student
Biography
Susan is a fully qualified architect with seventeen years of postgraduate experience in Ireland, Italy and Germany. She holds a first class Master's Degree in History of Architecture (UCD, 2008) and a degree in Architecture (UCD, 1995). She is currently in the final stages of her doctoral degree under the supervision of Christine Casey at Trinity and is in receipt of a Government of Ireland Research Scholarship in the Humanities and Social Sciences (IRCHSS).
Research
'Architecture and Aspiration: Dublin the Suburban Form, 1860-1900'
Susan's doctoral research entails a detailed examination of Victorian domestic architecture in Dublin within the broader context of the nineteenth-century city. Her interest in the topic emerged from her experience as a conservation architect on many historic houses in the city. Her approach to this work is multi-disciplinary, combining fieldwork analysis with in-depth archival research. The work will uncover much about the planning, design and execution of this prolific building form in the city.
My other interests include the history of architecture and urbanism, domestic architecture, urban history, nineteenth-century British and Irish history and culture.
Papers:
'"Get money honestly if you can, but get it": Financing Dublin's Victorian suburbs': paper presented at 'Making Money in Dublin: 1500-2000', Dublin City Research Group symposium at Trinity College, Dublin (May 2012).
'Exodus and Enterprise: The Irish diaspora and the building of the Victorian city', paper presented at the American Conference for Irish Studies 2012 International Meeting, New Orleans, Louisiana, U.S.A (March 2012).
'Living on the Edge: the rise of the Victorian house form in Dublin 1860-1900', paper presented at the All Ireland Architectural Research Group Untitled Conference, The School of Architecture, Dublin Institute of Technology, Dublin (January 2012).
'Improving Ireland: Meade & Son and the expansion of the city', paper presented at the Annual Conference of the Economic and Social History Society of Ireland, University College Dublin (November 2011).
'The Irish elite and the expansion of the city: Dublin in the Victorian age', paper presented at the Seventeenth International Conference of the Society for the Study of Nineteenth-Century Ireland, University of Liverpool (June 2011).
Publications:
'Building Victorian Dublin: Meade & Son and the expansion of the city', in Ciaran O'Neill (ed.), Irish Elites in the Nineteenth Century, (forthcoming 2012).