M.Phil in Medieval History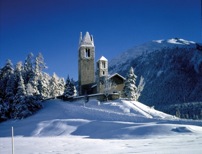 ---
The MPhil in Medieval History is no longer accepting applications and from 2019-20 it is replaced by a new interdisciplinary MPhil in Medieval Studies, which has a specific History strand.
---
Course Co-ordinator: Dr Immo Warntjes
M.Phil. in Medieval History Course Handbook - Please note that module choices change from year to year
Overview
The M.Phil in Medieval History offers well-qualified graduates in History, the Humanities and the Social Sciences an introduction to research in the political, social, cultural and religious history of Ireland, Britain and continental Europe across the Middle Ages. This one-year programme (or two years part-time) is designed to introduce students to a wide range of issues in, and approaches to, medieval history while also providing students with a rigorous training in research methods and relevant skills. The programme is built around the excellent research resources in both TCD and Dublin for the study of medieval history. The programme reflects the full range of exciting new research currently being undertaken in medieval history within the Department of History and School of Histories & Humanities. The course may also serve as an introduction to graduate study for students intending to pursue doctoral studies in medieval history.
Aims
The course aims to provide graduates with a critical awareness of key issues and questions in medieval history and a firm foundation in the research process. Students will be trained in the analysis and the presentation of their research findings and introduced to the methodological challenges of conducting research at postgraduate level. Each module within the degree programme introduces students to a defined theme or problem within medieval history, providing a tightly focused and in-depth introduction to a range of contemporary sources, interpretative problems and current debates. Through exploring these issues, approaches and methodologies, the M.Phil in Medieval History is designed to equip students with both the analytical and practical skills required for independent historical research.
Entry Requirements
Applications are normally accepted only from persons with a first or upper second class degree (or equivalent) in an appropriate Arts or Social Sciences discipline, e.g. history, philosophy, language studies, literature, political science, or European studies. Applicants with English as a foreign language should be aware that this course involves extensive written assessment. A high standard of English is therefore required: please contact the course coordinator to discuss this question.
Awards and Studentships
In 2017-18 all applicants will automatically be considered for the following awards:
The Constantia Maxwell Faculty Studentship, with a value of 5000 euro is offered to a student in any of the School's MPhil programmes. This may be put towards fees or living expenses.
The School of Histories and Humanities also offers one bursary of 1000 euro, to be deducted from the course fees, for each of its seven MPhil programmes.
Awards will be made on academic merit. All completed applications with an unconditional offer by the deadline of June 30th, 2018 will be considered.
Applications
Applications should be made online through www.tcd.ie/courses/postgraduate/faculty. Up to date information on fees is provided on the Academic Registry website.