Congratulations to our 4th Year Dental Science Students
Congratulations to Omar El Baradie, Jamshaid Butt, Lauren McHugh, Hajir Mohamed, Shubhkaran Panesar, Alison Ryan, Ciara Sweeney & Ioanna Politi who came first in the poster competition at Irelands 1st Oral & Dental Health Symposium which was part of the #FutureHealthSummit at Citywest Convention Centre on the 24th of May 2017.
The title of the poster was 'Antibiotic Prescribing in the Dublin Dental University Hospital:
Findings of the First Cycle of a Clinical Audit over a four - week period' which was supervised by Dr. Eilis DeLap & Dr. Denise MacCarthy. The poster was completed as part of the Public Dental Health Projects carried out by students in the Dental Science degree.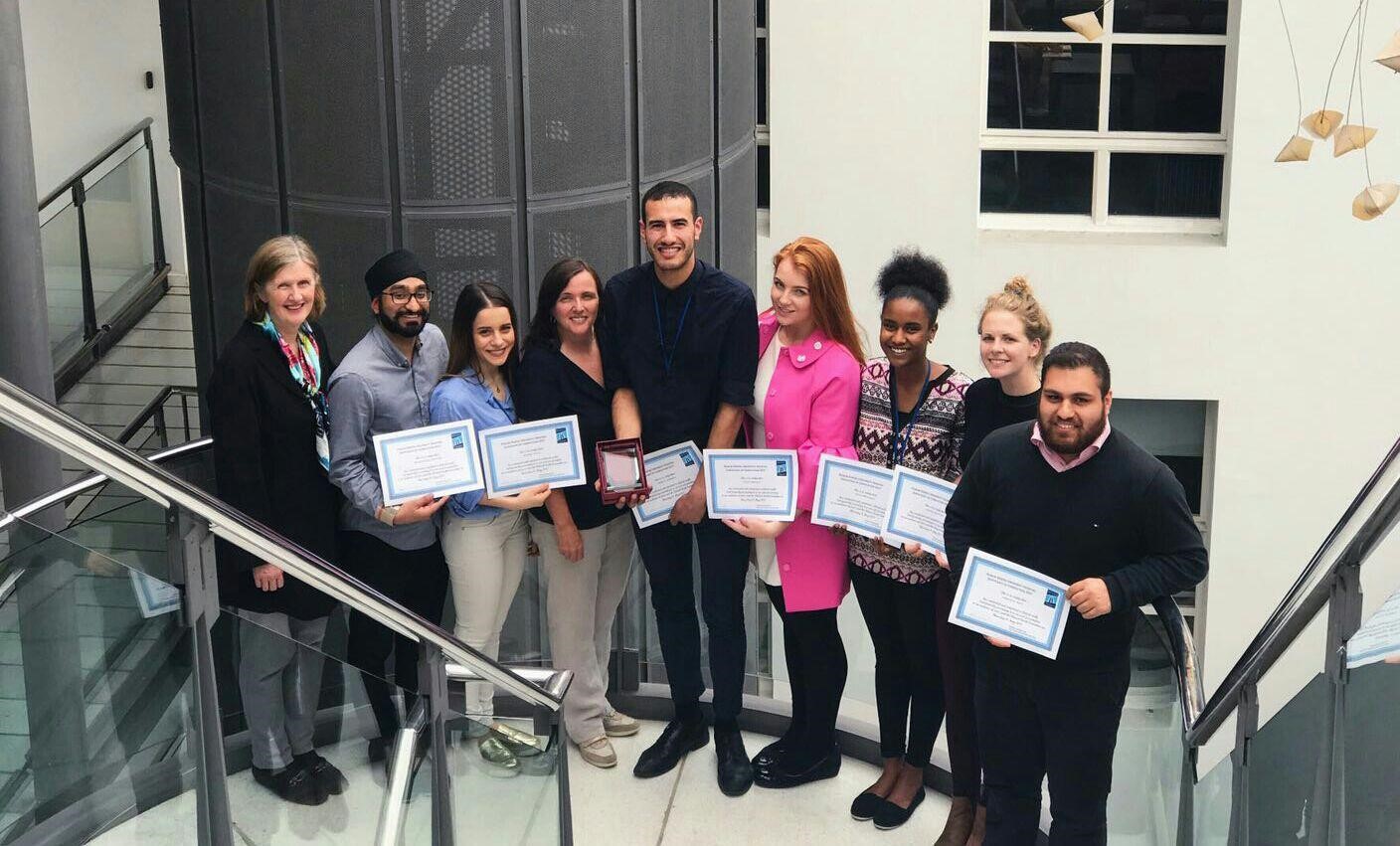 The group and supervisors with their prize from the Oral and Dental Health Symposium and Certificates of Completion from the Clinical Audit Committee. (Left to right: Dr. Denise MacCarthy, Shubhkaran Panesar, Ioanna Politi, Dr. Eilis DeLap, Omar El Baradie, Ciara Sweeney, Hajir Mohamed, Lauren McHugh & Jamshaid Butt. Missing from picture - Alison Ryan)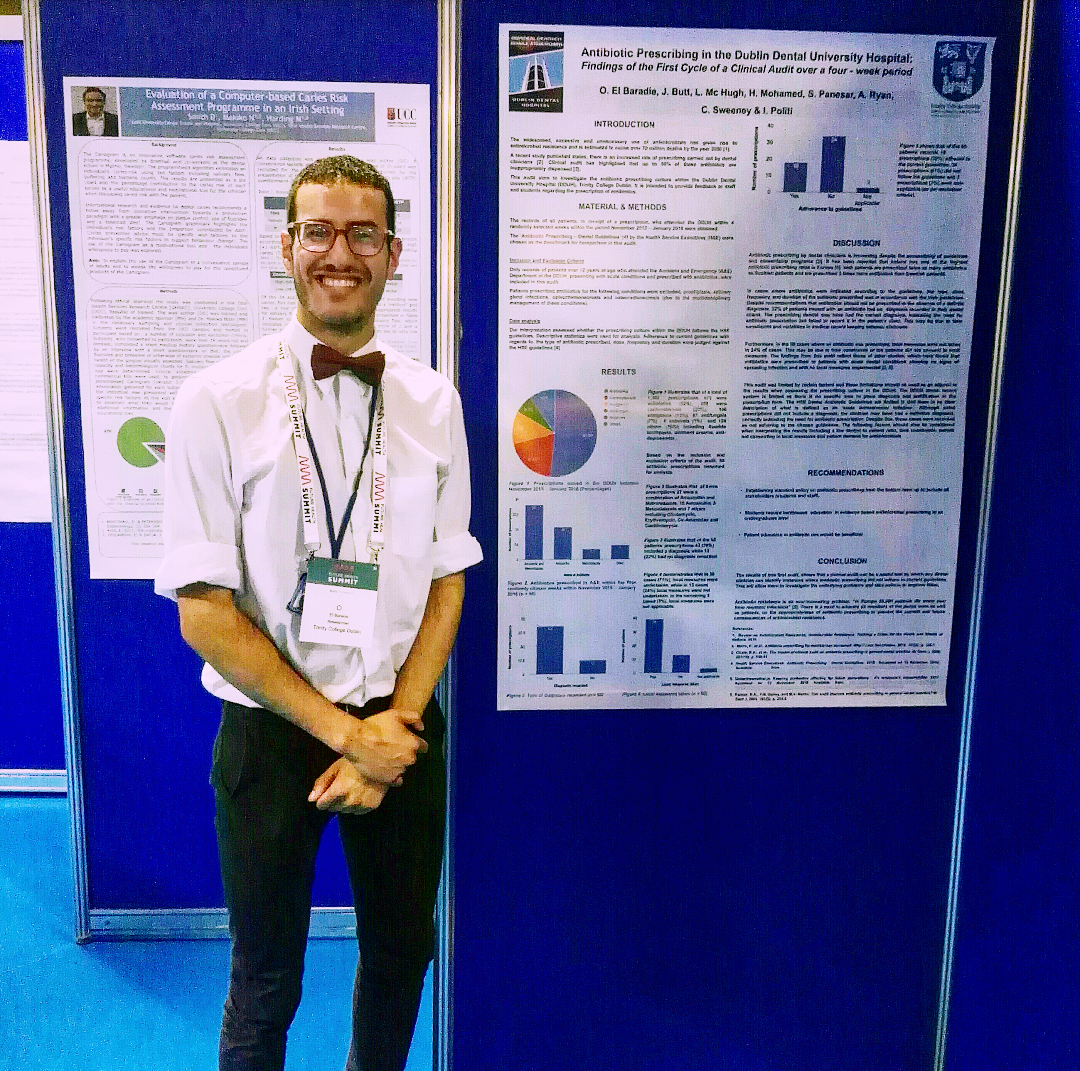 Omar El Baradie represented the poster at this year's Oral and Dental Health Symposium in Citywest Convention Centre.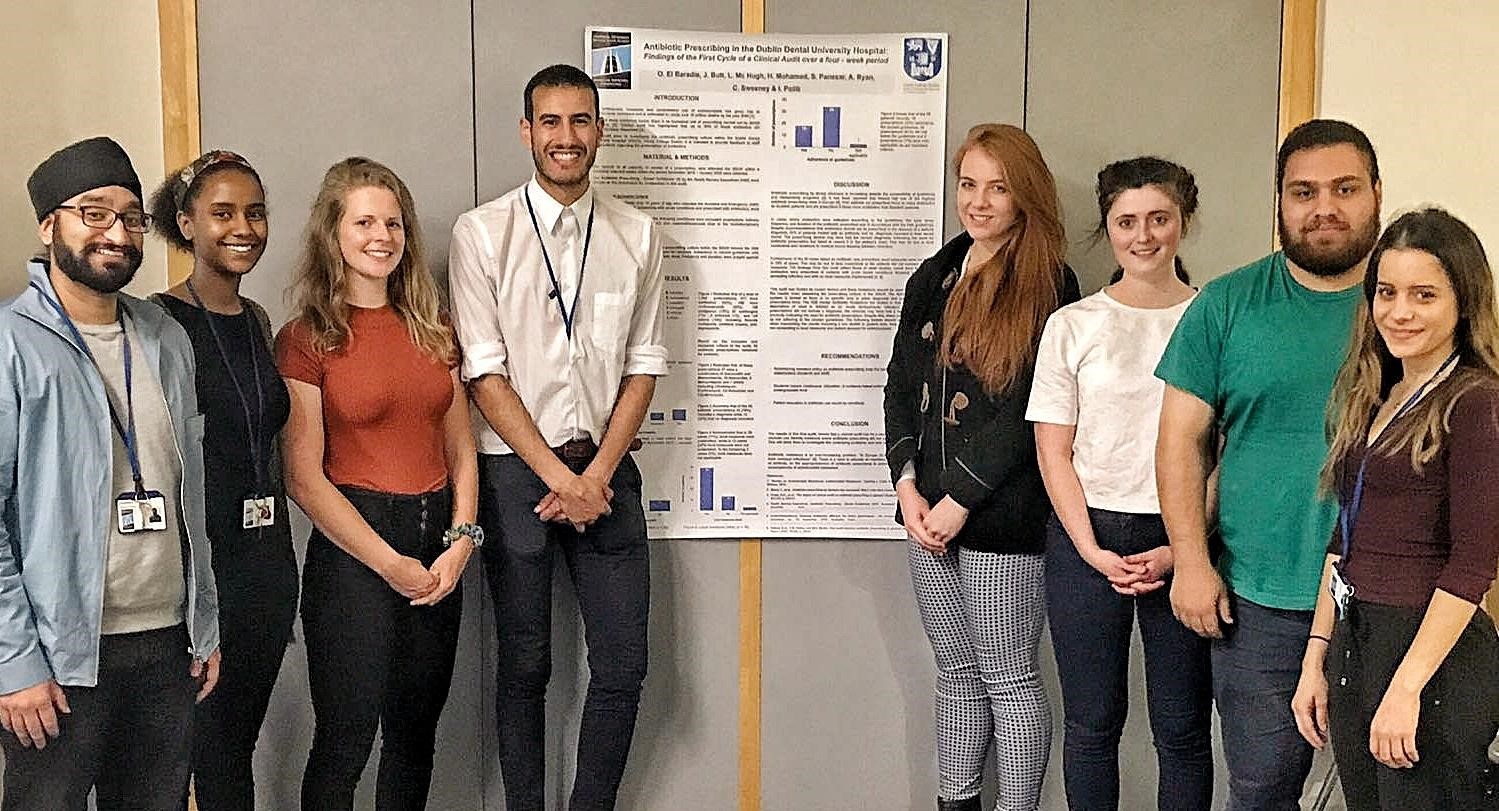 Then entire group with their poster
(left to right - Shubhkaran Panesar, Hajir Mohamed, Lauren McHugh, Omar El Baradie, Ciara Sweeney, Alison Ryan, Jamshaid Butt & Ioanna Politi)