Professor John Clarkson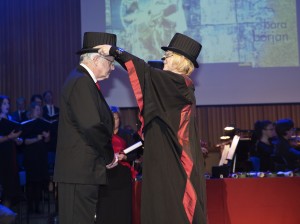 Professor John Clarkson, former Dean of The Dental School and Hospital, was conferred with an honorary doctorate from Malmo University, Sweden.
The ceremony took place in the concert hall in Malmo on Sept 21st, 2017. The doctorate was given "In recognition of (John's) international reputation, and of all the work done within the profession over recent years and also for establishing links between Trinity College and the University of Malmo and their dental schools."
Please contact us with your own story. Whether it's big or small, we would love to hear from you!
Please send your alumni stories to alumni@dental.tcd.ie