David Gleeson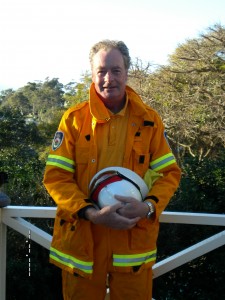 I graduated from Trinity in 1979. I worked in the UK for two and a half years, in the Portsmouth area. Whilst there, I met and fell in love with an Australian veterinarian, Hendrika. After my enjoyable stint in England, I returned to Dublin and worked in association with my father Des Gleeson in Chapelizod. My family and I lived happily in Kill, Co Kildare for five years. In 1987 my wife and I moved to Sydney NSW. To this day I still happily reside at Avalon beach on the Northern Beaches of Sydney.
On arriving in Sydney (where I knew nobody) I acquired a job in the dental clinic at Mona Vale District Hospital. I spent 18 months here and in that time, I became acquainted with a local dentist named Peter Collins. I spent the next 20 years in a successful association with Peter in a practice in Dee Why. In 2009 I sold my practice and did some locum and part-time work on the Northern Beaches.
Since retiring in 2009, I discovered my altruistic side, pursuing a voluntary role with the Rural Fire Service of NSW where I actively engage in roles such as hazard reduction burns and bush fire management. I have also had the opportunity to work at the Department of Forensic Medicine, where I practised as a Forensic Odontologist. I volunteer my services once a month at the Cerebral Palsy Clinic on the Northern Beaches. In addition to this I provide my services to the Red Cross once a month, where I attend asylum seekers, providing emergency dental care.
Early in 2013 I was appointed to the role of Community Relations Officer (CRO) with the Australian Dental Association. This was the first time in my life I had to compile a CV or undergo an official recruitment process. My job as a CRO involves providing dental advice and services to the community of NSW and the ACT. The service I provide contributes to the development of community awareness and education in the area of oral health. I love this job and feel its testament to the old adage that it's never too late!