The Class of 1980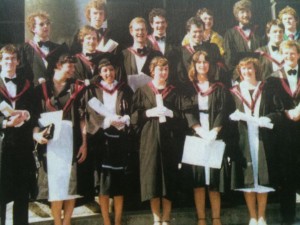 This photo was submitted by alumnus Francis Graham (third from left, middle row, fair hair).
Are you one of Francis' class mates? We'd love to hear from you if you are!
Where are you now? Do you remember your days in Trinity / DDUH?
Are you still in touch with your class mates?
Drop us a line to let us know how you are doing: alumni@dental.tcd.ie