Nursing - Child Health and Wellbeing (M.Sc./P.Grad.Dip)
M.Sc./P.Grad.Dip: 2 years part-time / P.Grad.Cert: 1 year part-time
Overview
This course will strengthen and develop the knowledge, skills, competencies and attitudes of the participants, thus enabling them to promote and develop excellence in children's illness, child health and wellbeing in primary, secondary and tertiary healthcare services. Students will undertake advanced study in research methods, the theoretical and practical aspects of management, clinical practice and leadership and child health perspectives as well as contemporary issues in child health and wellbeing.
For information on this course please visit the School of Nursing & Midwifery website
https://nursing-midwifery.tcd.ie/postgraduate/taught-masters/nursing-child-health-wellbeing/
Career Opportunities
Strengthening and developing students' knowledge, skills, competencies and attitudes, this course enables graduates to promote and develop excellence in children's illness, child health and wellbeing in primary, secondary and tertiary healthcare services.

Click Here for further information on modules/subject.
Study Nursing - Child Health and Wellbeing (M.Sc./P.Grad.Dip) at Trinity
Programme Overview and application requirements
Course Details
Next Intake
September 2023
Course Coordinator
Dr Mary Mooney
Closing Date
30th June 2023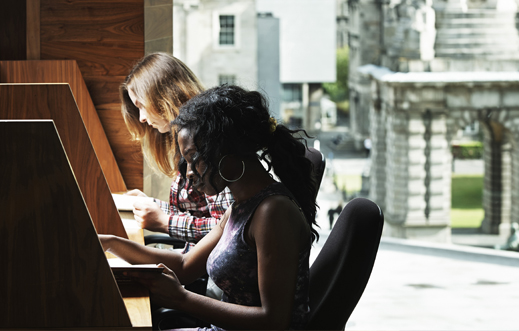 Admission Requirements
Current registration as a nurse with the Nursing and Midwifery Board of Ireland, or in the case of international applicants for theory only strands, be registered as a professional nurse who is entitled to practice as a qualified or registered nurse in their own country.
SPECIAL INSTRUCTION FOR NON-EU STUDENTS ONLY. When asked to submit ABA PIN please insert '0000' to bypass this question. For all other applicants you must enter your current NMBI PIN number.
To hold at least an honours degree in nursing.
Or otherwise satisfy the course committee that they have the ability to complete and benefit from the course.
Documentation required to complete application
Contact details of 2 academic referees
Copies of academic transcripts from completed educational courses
Copies of official awards (parchment) from completed educational courses
All applicants to the School of Nursing and Midwifery whose first language is not English or who have not been educated through the medium of English must present one of the following qualifications in the English language:
• IELTS: Grade 6.5 overall with a minimum of grade of 6.5 in each category
• TOEFL: 88 internet-based, 570 paper-based, 230 computer-based. The test taken here should be TOEFL IBT
• University of Cambridge:
Proficiency Certificate, Grade C or better (CEFR Level C1 or C2)
Advanced Certificate, Grade C or better (CEFR Level C1 or C2)
• Pearson Test of English (Academic) - PTE Academic: a minimum score of 63 to be eligible (with no section score below 59)
• Duolingo English Test: minimum overall score of 110/160, dated since January 2020
• An award certificate with a minimum II.1 overall score from Trinity's Centre for English Language Learning and Teaching's Pre-sessional Pathway Programme
Please also note that existing IELTS, TOEFL, Cambridge and PET scores up to three years old (rather than two) will be accepted for 2020/21 applications in light of test centre closures.
Students will be required to undergo Garda Vetting, see https://www.tcd.ie/students/orientation/undergraduates/garda-vetting.php for further details.
Course Fees
Click here for a full list of postgraduate fees
Apply
To apply, click on the relevant Apply Link below