Equity in Brain Health (P.Grad.Cert)
Minimum EU 1/Maximum EU 20 Places
Overview
Dementia is rapidly increasing around the world. By 2050, the number of people with dementia will triple, overwhelming families, communities, public healthcare systems and economies. Most of this growth will occur in low- and middle-income countries, highlighting the inequity of this disease. This issue is broadly accepted, with the World Health Organization advocating for new public health approaches to training. There is an urgent need for programs that think globally and particularly train leaders in low- and middle-income countries, where the largest changes in dementia burden are expected to occur. This postgraduate course covers core clinical, social and socio-economic aspects of dementia and Alzheimer's disease, along with research and leadership skills training
Career Opportunities
Aimed at people from a wide range of disciplines, including the arts, sciences, economics, policy, medicine, and journalism, fellows will engage in interdisciplinary learning sessions, develop skills that can help them succeed in acquiring funding for their future work, receive leadership training, and career mentorship.
Click Here for further information on modules/subject.
Course Details
Number of Places
Minimum EU 1/Maximum EU 20 Places
Next Intake
September 2023
Course Coordinator
Katy Tobin
Course Director
Rob Whelan
Closing Date
31st July 2023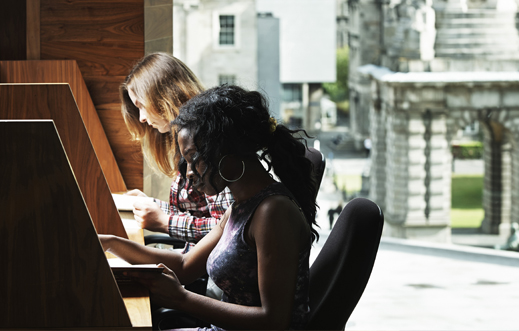 Admission Requirements
Course is open to successful applicants to the Atlantic Fellows for Equity in Brain Health
Apply
To apply, click on the relevant Apply Link below
Get in Touch
Email
Website
Register Your Interest
Register your interest in postgraduate study at Trinity College Dublin, the University of Dublin.
As Ireland's leading university, we offer a wide range of postgraduate programmes at masters, diploma and certificate level.
Trinity is an international university steeped in history, with a reputation for excellence in education, research and innovation.