English studies
Course Type: Undergraduate
Course Code: TR023
No. of Places: 40
Min Entry Points 2011: 495* points
Duration: 4 Years Full Time
Award: B.A.
Specific Entry Requirements: See bottom of this page
Course Options:

TR023 - English studies is a single honor course where English is read almost exclusively for four years.

TR001 - English literature (TSM) cannot be studied as a single honor course. It must be combined with one other subject within the two-subject moderatorship (TSM) programme. TSM is a joint honor programme. An honors degree is awarded in both subjects.

For subjects that combine with English literature see TSM: possible combinations
English studies (Single honor) – TR023
The study of English is concerned with the history and practices of writing in English and encompasses literary works spanning English, Anglo-Irish, American and emerging post-colonial cultures. It aims to develop a thorough knowledge of the history of these literatures while also enabling you to develop a sophisticated critical consciousness and an awareness of critical and cultural theory. Compared to English literature (TSM) students, English studies students study literature in terms of developing genres (Poetry, the Novel, Theatre, the Essay) and they also cover a longer historical range, including literature from before 1400.
Is this the right course for you?
If you want to study the whole range of developments in English and related literatures, from their earliest beginnings through to contemporary studies in the language you would enjoy either English literature or English studies.
English at Trinity College
The School of English is strongly committed to small-group teaching. In the first two years teaching is by a combination of lectures and related tutorials. For TSM students, lectures will typically have a maximum of around 150 students, while single honors only lectures will typically have a maximum of around 50. All Freshman (first and second year) lecture modules are supported by small-group teaching dedicated to that module only, and the numbers for tutorials are around 10-12 students. In the Sophister (third and fourth) years, most of your English modules are chosen by you from a wide range of available options, most are taught through seminar discussion. There is a maximum of around 22 students in each seminar.
Our English courses have been designed to develop independence of critical thought and the articulation of informed discussion, both oral and written. Much of your work will be undertaken independently, and you will have at your disposal the resources of a world-famous library.
The School of English also coordinates many non-syllabus activities, such as lecture series, conferences and symposia, guest lecturers (such as Anne Enright, winner of the 2007 Man Booker Prize, and Professor Harry Clifton, The Ireland Chair of Poetry) and visiting writers. Richard Ford, the Pulitzer prizewinning author, and Sir Terry Pratchett, the bestselling satirist and fantasy writer, are both Adjunct Professors in the School.
The School actively supports several journals of creative writing by undergraduates. In this way we ensure that your time studying English at Trinity College is exciting and intense.
Course content
The English courses are designed so that the first two years consist of almost entirely compulsory modules, taught mainly through a combination of lectures and tutorials. Students take a variety of modules, based on period, genre, theme and nationality, and Theories of literature is one of the major modules in the first year. After the first two years, students are free to construct their own course in the advanced work that will lead to their degree.
Our commitment to small-group teaching means that you will benefit from close personal staff supervision, so that your writing and discussion skills will develop. The model of assessment means that from short first-year essays of around 1,500 words, you will by your final year be prepared to tackle major independent research projects of up to 12,000 words. Individual independent study and research are encouraged, and quite a high proportion of your time will be taken up preparing work in the library and writing essays.
The Freshman years
Over the Junior and Senior Freshman (first two) years a range of modules provides you with an introduction to a variety of critical theories, practices and approaches to literature. You will primarily concentrate on selected prescribed texts.
Examples of Freshman modules include:
Theories of literature
Irish writing
Enlightenment
Romanticism
Genre: The novel
Medieval and Renaissance romance
Shakespeare: Text, stage, screen
Introduction to postcolonial literature
Victorianism
Introduction to Modernism
The Sophister years
In the Junior and Senior Sophister (third and fourth) years, you will choose most of your modules from a wide range of specialist options. By fourth year, modules are taught at an advanced level by seminar only.
Examples of Sophister modules may include:
Literature of the American South
Ulysses in contexts
African and Caribbean literature
Irish writer and society
Post-war British fiction
20th century women novelists
Shakespeare and sexuality
Modernism
American letters
Children's literature
Popular literature
Contemporary Irish literature
Creative writing
Dissertation
Assessment
Assessment is by a combination of submitted essays or dissertation and end-of-year examinations. The weighting is approximately 50% submitted work and 50% exams.
Did you know?
Trinity College Dublin is ranked 14th in the world in English Language & Literature (by the QS World University Rankings 2011).
Study abroad
The School of English has strong international links with many English departments abroad, including active participation in the Erasmus exchange programme with universities in Austria, France, Italy, Spain, Switzerland and the UK. We also have an agreement with Dartmouth College in the US, and there are scholarship opportunities which allow students to spend a year at prominent US universities, notably Berkeley, Boston College, and Georgetown.
In addition to the opportunity to study abroad, our exchange links, which attract many international students, ensure that the student body in English is vibrant and cosmopolitan.
Career opportunities
The skills of English graduates are much in demand from employers, especially in journalism, broadcasting, marketing, retail and business management, publishing and teaching, and graduates from English often gain professional qualifications in disciplines as diverse as law, accountancy, public relations and clinical speech.
The four-year degree provides an outstanding platform for postgraduate study in English, and usually about 30% of our graduates go on to read for a higher degree in English (Master's degree, PhD degree). Many well-known creative writers are Trinity College English graduates, including Eavan Boland, Deirdre Madden, Michael Longley, Derek Mahon, Brendan Kennelly and Eiléan Ní Chuilleanáin.
Further information
www.tcd.ie/English
Tel: +353 1 896 1111

Head of School:
Darryl Jones
Tel: +353 1 896 1878
E-mail:
drjones@tcd.ie
Specific Entry Requirements
Leaving Certificate
HC3 English
Advanced GCE (A-Level)
Grade C English literature (A or B)
Or:
Grade C English language (A or B)

Student profile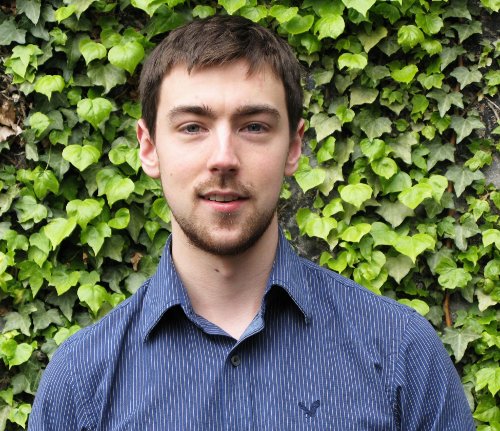 Paul Earlie
"I chose Trinity for a number of reasons. The structure of a Two-Moderatorship Degree (TSM) in English Literature and French appealed to me because it allowed me to focus on my primary interest, literature, while also becoming proficient in a second language, French. The School of English at Trinity is relatively small compared to other universities and this allows lecturers and teaching assistants to give more individual attention to students. It also made it much easier to make friends, with often no more than six or seven students per tutorial in the first two years. The structure of the course is very flexible, with a range of module choices offered from second year onwards. This enables the student to discover and pursue their own interests early on, while also giving them an excellent general background in English studies. In the final year, the student is given the option of completing a dissertation supervised by one of the senior academic staff. This provides excellent training for postgraduate study. The quality of teaching I received at undergraduate level has been second to none and I would certainly recommend the department to any prospective postgraduate students."
Graduate profile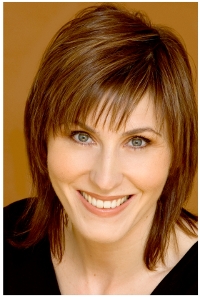 Liz Nolan, Radio presenter- lyric lunchtime, RTÉ lyric fm.
"I graduated from Trinity in 1993 with a BA Honors in English Literature. It had always been my ambition to go to Trinity- two members of my family had also read English there."
My time in Trinity offered a most exciting and inclusive education. After imparting a broad knowledge of the major genres and periods in literary history during the first two years, the course offered a flexible and diverse range of specialised sophister options, enabling the students own initiatives and preferences.
The English course was never dull, frequently challenging, and was staffed with individuals who were passionate about their chosen subjects. As for the rest of student life in Trinity- it was great, with activities and events on offer non-stop.
After postgraduates in music, and stints in music lectureship and administration, I came to work in RTÉ lyric fm, where I now present a lunchtime dedications show. During my time in Trinity I acquired (i) the ability to pursue individual research (ii) the capacity for independent thought and (iii) familiarity with a wide range of subjects, these skills have been of great benefit to me in my current and previous jobs.
I had a great four years at the School of English and found what I learned during the course to be of continuing support to me in my career.