Elective Modules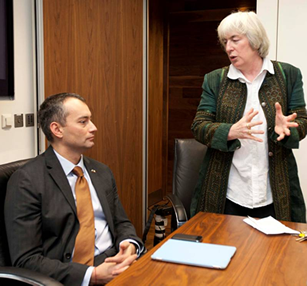 The Department of Russian and Slavonic Studies offers a three kinds of modules to students in other Departments.
Language modules in Bulgarian, Croatian, Czech, Polish and Russian. These are taught as part of our evening course offerings and are available for credits to TCD undergraduate and postgraduate students.
A module introducing students to Central, East European and Russian Area Studies. This module is offered for credits to students in first-year BESS of Business Studies.
Modules introducing students to the work of Chekhov, Tolstoy and Dostoevsky. Please be mindful that these modules are not offered every year.
Modules available to first and second year students
Modules available to third and fourth year students