Evening and Short Lecture Courses
Božena Němcová and Two Centuries of Czech Literature.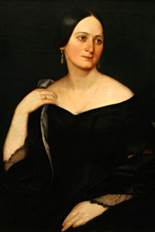 5 weeks commencing 01/11/21 (Term 1), Mondays 7:00-8:30 pm, course fee €90
If you are interested in attending the course, please complete the expression of interest form and return it via email to nbrowne@tcd.ie by 20th October 2021.
This course considers some of the greatest Czech books and authors from the nineteenth century to the present, with relation to the legacy of Božena Němcová (1820-1862) – the most iconic female figure of Czech cultural history, born two centuries ago. The opening session will address, among other things, her novel The Grandmother (Babička, 1855) – a book that has come out in more than 300 editions and that holds a very special place in the nation's heart. In the rest of the course we shall discuss the works of some of the most significant Czech writers, including Karel Čapek, Jaroslav Seifert and Milan Kundera, and consider the ways in which they had been inspired by the spirit of Němcová's life and work.