Scholarship Examinations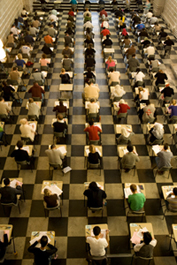 There will be two separate examination papers set by the Political Science department for Foundation Scholarship in the 2018-19 academic year.
Both examination papers are two and one-quarter hours long.
The format for the Scholarship Examinations Paper in Political Science has been changed. Please read the guidance ScholNote_for_20182019 (PDF, 192KB) carefully.
Please also visit the Frequently Asked Questions section for additional details.