Admission Requirements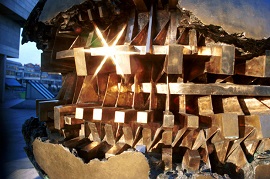 We seek outstanding and motivated graduates for entry to our doctoral programme. Applicants are particularly welcome from students who wish to conduct research in areas in which the Department has particular research strengths: comparative European politics, European Union politics and policies, European Law, Irish politics, public policies, electoral systems, political parties including extreme right parties, public opinion and electoral behaviour, the politics of international law, international organisations, and political theory. The Department also invites applications from students whose research develops innovative quantitative methods, such as the quantitative analysis of political texts, as this is another strong area of research among staff.
Successful applicants must have a good honours degree in political science or a related discipline. The Department of Political Science seeks to recruit a varied mix of students from different disciplinary, cultural and educational backgrounds. We are looking for bright, hard-working students who want to prepare themselves to undertake good quality and interesting research in an area where the department has expertise.
The research interests of staff cover a wide range of subject areas from transitions to democracy through political philosophy to the politics of electoral systems and the Department has gained international renown for its work in all of these areas.
Graduate students are also given the opportunity of teaching and tutoring on the Department's undergraduate courses, which contributes to their professional development as fully rounded political scientists.
Application procedure and contacts
In your application you are required to indicate your proposed field of research. You should, therefore look at the research page and the research profiles of staff members to see if one of the faculty members is a potential supervisor.
Many of the questions you might have prior to application should be answered on our Frequently Asked Questions page. If you have questions not dealt with there, these may be directed to the Director of the PhD programme, Dr Gizem Arikan.

Although we encourage preliminary contacts in advance of working up a research project, staff members are best able to respond to emails containing both a CV and a short research project proposal, including some discussion of the relevant scholarly literature.

Much as we would like to take on every good student who applies, there are some topics that we simply do not have the expertise to supervise, and this can be cleared up by informal contact in advance of any formal application.
Apply for this programme