Hear from our Graduates
Below you can find some reflections from our recent graduates. In addition, titles of MSc research dissertations can be found on the MSc Graduates page.
Oguzhan Turkoglu
Class of 2016, MSc in International Politics. Oguzhan is now one of our PhD students in the Department.
In addition to the welcoming staff, knowledgeable faculty and great friendships, what I appreciated most in the masters was the approach of conducting scientific research.
I learned invaluable skills that I have applied to my future research.
Derrie Murray
Class of 2015, MSc in Politics and Public Policy.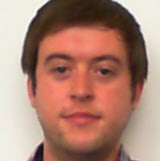 The emphasis was on self-directed learning, with the Professors providing strong support, and facilitating engaging weekly discussions on the materials that we were studying. The wide variety of courses on offer allowed us to explore different areas of political science, and equipped us with a broad understanding of different theories and issue-areas.
The dissertation, then, allowed us to pursue our own particular areas of interest, and we were given a wide latitude in this regard. My own particular area of interest is in the Eastern enlargement of the EU and, with careful guidance from my supervisor and other members of faculty, I was able to produce a piece of research that I am proud of. Support was provided every step of the way, with weekly seminars that allowed us to discuss the progress of our research, and to receive feedback from professors and fellow students.
All in all, it was a very positive experience that provided me with a structured learning environment, while also allowing me to pursue my own particular interests. The emphasis on critical engagement with the literature has provided me with better analytical skills, and I have also gained useful quantitative research skills which should stand to me in the future.
Stephanie Kelly
Class of 2014, MSc in International Politics.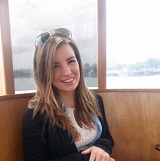 I decided to take the MSc in International Politics because of the fantastic support I had from the faculty in the Political Science department during my undergraduate study, as well as the international recognition that the department garners.
I use skills acquired during the programme every single day in my role as Global Strategy Analyst for an investments firm. The analytical nature of the course, combined with a quantitative grounding, gives students an edge over more theoretical politics courses. The lecturers really go above and beyond in terms of support and challenging students to think harder, go further and question pre-conceived notions we all started with.
Political science is far from an ivory tower endeavour; in my work, markets are more and more concerned about geopolitics. The MSc has given me the knowledge and confidence to contribute to the ordinarily technical investment process.
Fionn Jenkinson
Class of 2012, MSc in Political Science.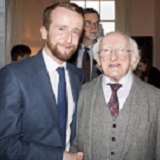 I really enjoyed doing my MSc in Political Science in Trinity. The engaging approach of the faculty is what really stands out. Taking part in constant seminars and class discussions forced me to develop my critical thinking and allowed me to gain a strong understanding of the subject matter. In comparison to my undergraduate studies, which were mostly lectured based, this was a completely different and refreshing approach. I was constantly popping into the offices of staff to discuss assignments and different ideas for papers.
It's three years since I graduated and I'm still in touch with staff the odd time which I think says a lot.
The modules covered in the MSc were very interesting but also useful in both jobs I've had since graduating. International Political Economy, European Politics and Quantitative Research Methodologies are the ones that I have found of greatest use in my particular roles. The quantitative skills that can be developed in the specialised modules, as well as in my thesis, are a kind of hidden strength of this MSc. Trinity is a great college and a lovely place to study so I would certainly recommend it.
Clarissa Unger
Class of 2011, MSc in Comparative European Politics.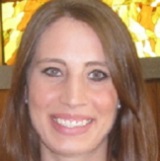 The decision to do the Masters program in Comparative European Politics at Trinity College was one of the best decisions I have ever made. The professors are brilliant, the coursework is engaging, and the diversity of the other students in the program allowed me to take away more from the experience than I ever thought possible. I instantly felt at home at Trinity, which made it all the easier for me to work hard and perform to my fullest potential throughout the program.
Since finishing the program, I have moved to Washington, D.C. and am the Outreach Director for an organization that brings together progressive leaders and organizations in an effort to collaborate on effective public policy messaging. While my work now is mostly focused on domestic U.S. policy, this course gave me the analytical skills necessary for understanding complex public policy, the confidence to voice my thoughts and opinions on various issues, and the ability to appreciate differing viewpoints of how government institutions should work and function. Trinity's Political Science Department offers a world-class education, and I am very proud to say this is where I received mine.
Laura Schwirz
Class of 2010, MSc in Comparative European Politics.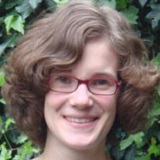 The decision to do a PhD in Political Science at Trinity College Dublin has been based on the superb experience that I gained during my studies for the Masters in Comparative European Politics. Throughout the year, I received substantial support and advice from the department which helped me refine my research question. The variety of courses that were offered as part of the programme have helped me to explore different areas in Political Science and provided me with a substantial overview of the current research in this area.
Having discussed the option of doing a PhD with several members from the Department, I decided to continue doing research on the impact of party leadership evaluations on vote choice. Thanks to several meetings with my supervisor and other members of staff, I was able to develop a clear understanding of the literature on this topic and, more importantly, was able to write a detailed research proposal that allowed me to additionally map out the territory for my own thesis.
Finally, I would like to mention that I thoroughly enjoyed studying European Politics at Trinity College because of its superb teaching and learning environment. Not only was I provided with a detailed account of the literature in key areas of Political Science, I also learned relevant research skills such as writing a good thesis proposal and acquiring quantitative research skills.
William Quill
Class of 2010, MSc in Comparative European Politics.
The Masters in Comparative European Politics served as a very good education in political science at an advanced level. Through the prism of European Union institutions, it provided a strong framework for the study of political behaviour at both the institutional and individual level. It also prepared us for thesis-writing, which I wrote on the effect of transfers in Irish elections. Since finishing the course, I have been active politically, working on Fine Gael's general election campaign across Dublin, most closely with Eoghan Murphy, since elected as a TD for Dublin South-East. I also blog at williamquill.com.
Kali Peterson
Class of 2009, MSc in Comparative European Politics.
The Trinity program granted me an international perspective I would not otherwise have had. The classes were great, with teachers genuinely devoted to their students and their subjects, and with fellow scholars from every walk of life. I also appreciated the opportunity to investigate a subject deeply and to produce work of my own.
Now I'm working on a law degree at Fordham University in New York City, focused in international nonprofit law. I have found my background in Political Science to be invaluable in analyzing laws and policies, and I hope to continue to apply my skills in my internship in Ghana this summer. My friends from the program find themselves all over the world, working in universities, for governments, for think-tanks and nonprofits, shaping the world in a myriad of ways. I highly recommend this program.
Benjamin Hammer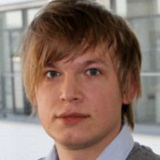 Class of 2009, MSc in Comparative European Politics.
The Department at Trinity has a strong analytical approach to Political Science. With the help of fantastic teachers I soon discovered how fruitful this can be. I was assisted in every stage of my research and I could always rely on the advice of Trinity political scientists. The versatility of topics and methods taught were outstanding. I truly enjoyed it! I now work as a journalist for Germany's international broadcaster Deutsche Welle TV.