Dr Laura Cleaver
Ussher Lecturer in Medieval Art
Research interests
I am interested in the production of art and architecture in the High Middle Ages. Although my research concentrates on medieval manuscripts, I work with objects in a wide range of media. Particular areas of interest include links between art and education, the cult of saints in England and Ireland, and the illustration of historical subjects.
In 2011-2015 I am co-ordinating a project looking at the illustration of history in the Anglo-Norman world (c.1100-c.1300), with particular emphasis on manuscripts. This project is funded by a Marie Curie Actions grant (FP7).
In 2015 I began a project exploring the trade in western medieval manuscripts (principally in London) in the early twentieth century through the lens of the collection amassed by Sir Alfred Chester Beatty. The project is also attempting to trace the manuscripts that Beatty sold and gave away, and is working towards a digital reconstruction of his collection. Further information about the project can be found here.
I am involved with the Trinity College Research Theme on Manuscript, Book and Print Cultures.
Selected publications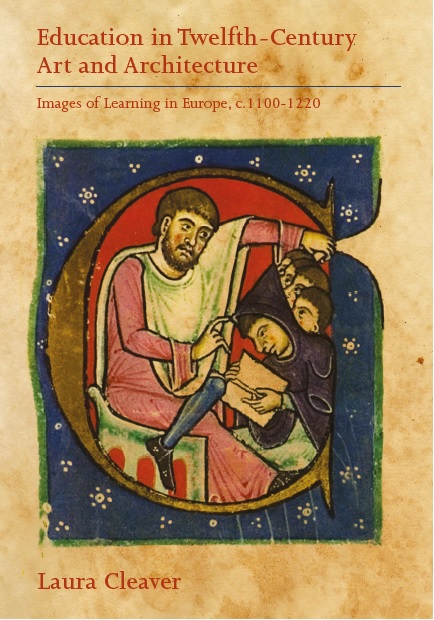 Education in Twelfth-Century Art and Architecture, (Woodbridge, 2016)
L. Cleaver and H. Conrad O'Briain, Latin Psalter Manuscripts in Trinity College Dublin and the Chester Beatty Library (Dublin, 2015).
'"Almost every miracle is open to carping": Doubts, Relics, Reliquaries and Images of Saints in the Long 12th Century', Journal of the British Archaeological Association, Vol. 167 (2014) pp. 51-69.
'From Codex to Roll: Illustrating History in the Anglo-Norman World in the Twelfth and Thirteenth Centuries' Anglo-Norman Studies (2014) pp. 69-90.
'Gerald of Wales on Irish Art: Objects, Stories and Images in the Making of History in the Thirteenth Century' Making Histories: Proceedings of the Sixth International Insular Art Conference, York 2011 (ed.) J. Hawkes (Donnington, 2013) pp. 315-325.
'Past, Present and Future for Thirteenth-Century Wales: Two Diagrams in British Library Cotton Roll XIV.12' electronic British Library Journal (2013, article 13) pp. 1-26.
'Kings Behaving Badly: Images of Rulers in Gerald of Wales' Works on Ireland (c.1200) IKON Vol. 5 (2012) pp. 151-160.
Gothic Legacies: Four Centuries of Tradition and Innovation in Art and Architecture (eds.) L. Cleaver & A. Lepine (Newcastle, 2012).
''On the Nature of Things': The Content and Purpose of Walters MS W.73 and Treatises on Natural Philosophy in the Twelfth Century' Journal of the Walters Art Museum Vol. 68-9 (2010-11) pp. 21-30
'The Many Faces of Peter Lombard' in Spiritual Temporalities in Late-Medieval Europe (ed.) M. Foster (Cambridge, 2010)
'Heretic or Hero? Posthumous representations of Gilbert of Poitiers in texts and images before 1200' Word and Image (2010) Vol. 26 pp. 285-296.
Art & Nature: Studies in Medieval Art and Architecture (eds.) L. Cleaver & K. Gerry, with J. Harris (London, 2009).
'Grammar and her Children: learning to read in the art of the twelfth century' Marginalia Vol. 9 (2009) www.marginalia.co.uk.
'Taming the Beast: images of bears in twelfth-century English manuscripts' Ikon (2009) Vol. 2 pp. 243-252.
Teaching
At its broadest my teaching covers art and architecture in Western Europe produced between c.400 and c.1400 AD. However my focused courses concentrate on works of art made the twelfth and thirteenth centuries, exploring issues of production, function and interpretation. These courses are largely based on material from Britain and France, with a particular consideration of surviving Irish artefacts. Modules currently on offer include
Introduction to Medieval Manuscripts
I supervise post-graduate work on medieval art, and in particular illuminated manuscripts. PhD theses supervised include:
Thirteenth-century Parisian Manuscripts of Peter Lombard's Commentary on the Epistles (2014-present)
Mythical legends or Moralising Commentaries? The Marriage of the Sacred and Secular in Fourteenth-Century French Arthurian Ivories and Illuminations (2014-present)
The Faddan More Psalter (2012-present)
A Hierarchical Image Processing Approach to Analysis of Early Medieval Manuscript Art (2012-15)
Contact Details
Department of the History of Art and Architecture,,
Trinity College,
Dublin 2.
Telephone: 00 353 1 8963487
Fax: 00 353 1 8961438
Email: cleaverl@tcd.ie