US Open Days
Welcome
US Open Days
Spend a day on campus without leaving your country. Take a tour. Talk to students, staff and alumni. Learn about the oldest student societies in the world.
Click on the links below to find out more information and register for our events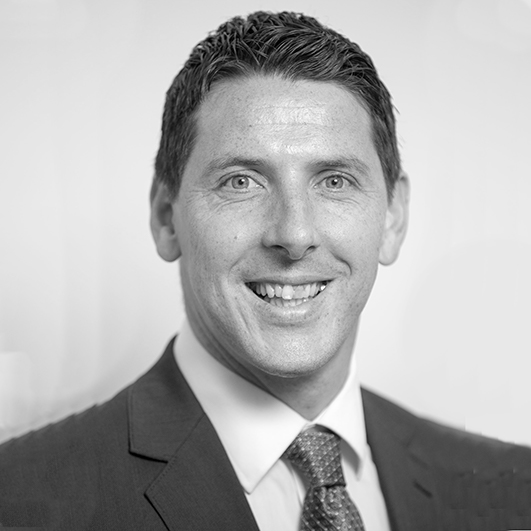 We are delighted to announce the return of our annual US Open Day roadshow taking place in March 2018. We are proud to revisit locations where we have had success in previous years, Boston, New York and Chicago. We are also excited to bring our first Open Day to the West Coast as we visit San Francisco. Additionally we will be holding two information evenings in Los Angeles and Philadelphia.

Trinity is Ireland's premier university and ranks number 104 in the world (QS World University Rankings 2019). Trinity is a university with a global reputation, committed to the highest excellence in all academic areas. We are deeply rooted in our 425 year history while also leading internationally in many areas of research, innovation and scholarship.

We hope that giving you the opportunity to meet us in your own country will contribute to the convenience of planning your college tours. We aim to give you the peace of mind in making an informed decision when choosing your preferred university by offering a detailed schedule of alumni and academic panels, time with current students and a chance to personally liaise with dedicated recruitment, admissions and student experience staff members.

We look forward to warmly welcoming you in one of the six locations stateside, and potentially in the future onto the ancient cobblestones of our 47 acre campus situated in the heart of Dublin city centre. We invite you to walk in the footsteps of many famous graduates before you.

Best wishes,

Damien O'Farrell

North American Regional Officer

Office of the Vice President for Global Relations
Trinity College Dublin, the University of Dublin
Fall events open for registration
Information Session Events
Spring events open for registration after Thanksgiving
Open Day Events
Information Session Events
What Parents Who Attended Last Year Said:
My daughter and I attended Trinity's Open Days. The Trinity College staff was so open and friendly that you were really put at ease and made to feel as any question was a good question. Among the 1-on-1, video presentation, student/staff Q&A panel, and the opportunity for personal 1-on-1 afterwards helped ensure I walked away with no questions unanswered. Thank you for your time, attention, and patience.
An excellent opportunity to learn about Trinity from many perspectives -staff, faculty, students, alumni -without having to buy a plane ticket. Covers academics, admissions, life on campus, and life in Dublin very well.
We followed our Open Day with a visit to campus in Dublin. My daughter is definitely applying in the Fall! Thanks for making the effort to visit us in the States.
What Students Who Attended Last Year Said:
I deeply enjoyed going to the Trinity Open Days in Chicago because it allowed me to familiarize myself with the faculty who will be helping me adjust to life in Ireland during my time at Trinity.
Meeting one-on-one with Trinity professors and staff is an invaluable experience as a prospective student. Similarly, hearing directly from alumni in a relaxed relatively unstructured format was a great way to get a feel for what being a student at Trinity is all about.
The event was invaluable for me to find out more about Trinity as an option for a US student considering studying abroad. The presentations were informative, and the panel discussion with faculty members, alumni, current US students and their parents provided a great insight into the academic and social life at Trinity. I would highly recommend attending one of the Trinity Open Days to anyone considering studying outside the US.
Discover Trinity
Take an aerial tour of our vast 47 acre campus right in the heart of Dublin city and hear about the inspiring and life changing experiences that shape our students.
Student Testimonials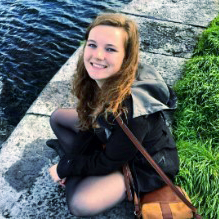 Elli Brennan
US Graduate: Philosophy, Political Science, Economics and Sociology
The moment I walked through the front gate of college I was sold. There's something magical about strolling in from the loud bustling street into the dark tunnel of front gate. Those big wooden doors transport you into another world, a bright imposing and enduring oasis. After over 400 years of change, so much remains remarkably the same at Trinity. The history really drew me in.

Over the four years I became so much more independent, something I think a lot of American college students miss out on. The support services at Trinity are second to none, but at the end of the day it's up to you to take advantage of them and to push yourself to succeed. Now that I'm finishing up my time here I feel so confident that I can go out into the real world and take initiative. I think this is a big reason so many entrepreneurs come out of Trinity. Going to Trinity taught me how to push myself and to earn everything I accomplish.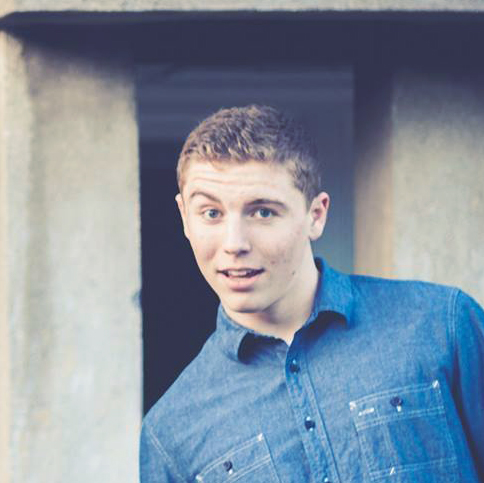 Ross Cooke
US Student: General Science
Probably the most important reason I came to Trinity was because I thought it would be such a great adventure. How often do you have the opportunity to live in an entirely new place and experience a totally different culture for four years? It just felt like an opportunity I couldn't pass up.

There were definitely a few cultural differences that were difficult to overcome when coming to Ireland, but I think that's part of the adventure you sign up for when coming here.

Dublin is so accessible and student friendly that it feels like it is just one big college town! Dublin is a young and vibrant city with lots to explore. And since Trinity is so centrally located, you really get to experience a lot of the city while going to school here.