Clinic Centre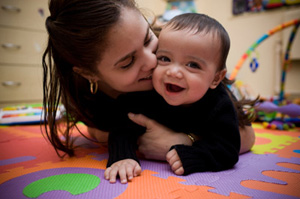 The clinic in the Department of Clinical Speech and Language Studies aims to offer a range of assessment and intervention services to clients while also providing clinical learning opportunities for students and facilitating research in both student education and clinical work.
The clinical services within the department are mainly tertiary level services, that is, clients who have already attended or are on waiting lists for local services. The department offers assessment and therapy sessions both directly through the clinical and academic staff and indirectly with services provided by students under the supervision of speech and language therapists.
The department may at times seek specific client groups for research projects. These programmes are arranged in collaboration with local speech and language therapy services.
The clinic also accepts and considers direct referrals from clients and /or their families and carers.
To refer please send a brief note with the following information:
name
date of birth
contact details
brief statement of the reason for referral
to:
Department of Clinical Speech and Language Studies,
7 - 9 South Leinster Street,
Trinity College, Dublin 2
To find your local HSE clinic go to http://www.hse.ie/eng/
To find a therapist in private practice go to http://www.iasltpp.com