Bequests and Donations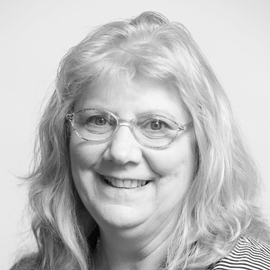 The Deputy Librarian, Jessie Kurtz
In a recent speech President Michael D. Higgins said that:
'libraries encourage students to be inquisitive about the world in which we live, about how our past has shaped our present and about how we use our knowledge and talents to create a better future. The books they contain intrigue us with information and ideas stimulate us to pursue more knowledge and to form new ideas which add value to communities and society'.
We in the Library of Trinity College Dublin are very aware of our enormous responsibility in developing and sustaining the Library and maintaining its global reputation. It is in these challenging times we are increasingly dependent upon your on-going support.
Over its 400 year history the Library has greatly benefited from the support of friends and donors in developing and maintaining its rich collections and its buildings. Such donors have included the family of Archbishop James Ussher in the 17th century for his great collection, Samuel Beckett for manuscripts of his early works, Lewis Glucksman for acquiring a collection of 19th-century French political caricatures and Mary "Paul" Pollard for her donation of 10,000 books written for children.
A recent example of the value of donors is the Save the Treasures of the Long Room project which continues to support the essential work of preserving the collections at risk of deterioration. This project has resulted in the cleaning of approximately 50% of the Long Room collection (100,000 books).
In these times of difficult economic times and rapid technological changes the challenges facing a modern research library are significant. However, philanthropic support can be transformational and to this end we have created the Patrons of the Library programme.
This programme seeks support for acquisitions, conservation, preservation, digitisation and our ambitious capital development plans. Becoming a Patron will not only ensure the long-term future of the Library's collections and the Old Library building but will ensure that Trinity College will meet the needs of the scholarly community and maintain its reputation globally.
If you would like to support the work of the Library please consider becoming a Patron. Other donations can be made by making a payment to the Library or contacting the Librarian's Office at Librarian@tcd.ie.
With gratitude and kind regards to all our donors,
Jessie S. Kurtz
Deputy Librarian