Courses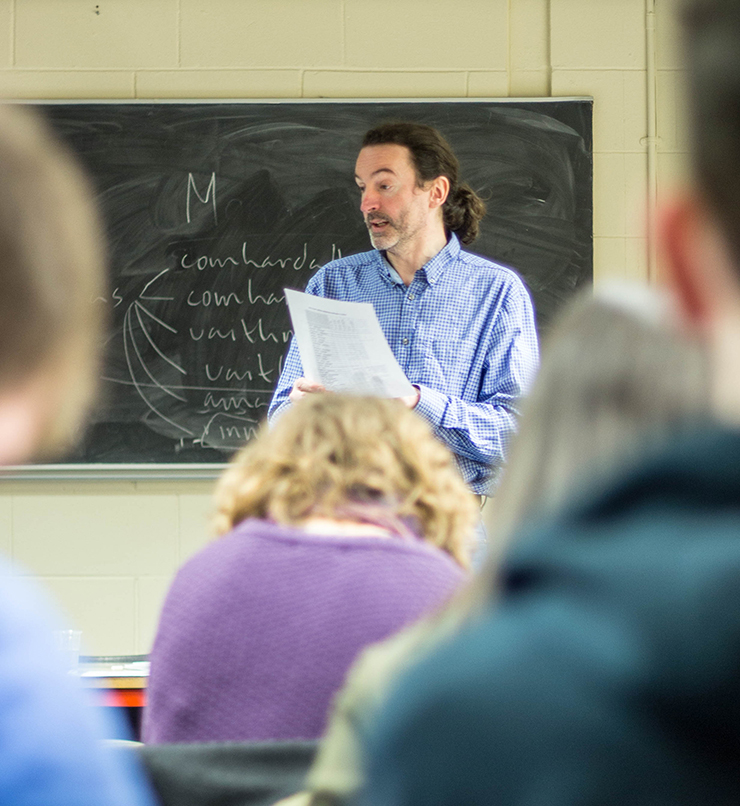 Undergraduates
All undergraduate programmes in the School of Languages, Literatures and Cultural Studies are of four-years duration. All programmes are designed to allow the preferences of individual students to shape the overall character of their studies and to permit students to specialise in different ways.
You may combine the study of a language and its culture with one other subject as part of the joint honor Two Subject Moderatorship (TSM) or with relevant modules in other subjects as part of the Irish Studies (TR027), European Studies (TR024).
You may also combine the study of a language with Business Studies on one of the following degree programmes: Business Studies and French (TR085) , Business Studies and German (TR086), : Business Studies and Russian (TR087), Business Studies and Polish (TR089) , Business Studies and Spanish (TR090).
You can also study Law and French (TR018), Law and German (TR019) or combine the study of French, German or Modern Irish with Computer Science within Computer Science and Language (TR039) course.
Please see the College Prospectus for further details about the various combinations.
To apply for one or more of the courses described above, or to find out more information about entrance requirements and minimum entry points (C.A.O.), please visit the Study at Trinity Website.
Undergraduate Courses