Study Abroad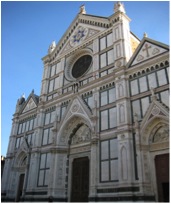 The Department of History encourages students in the third year (Junior Sophister) of undergraduate study to consider spending all or part of the academic session studying at an overseas university. There are two types of exchange programmes offered:
Non-EU Exchange
The College operates exchange programmes with a range of top institutions across the world. These are non-fee-paying exchanges and a great opportunity for you to study for half a year or a full year at some of the best universities outside Europe. International exchanges are available in Australia, Canada, China, Japan, Singapore and the US. For a full list of non-EU exchange partner universities click here.
Erasmus Exchange
Closer to home, students may also study at one of the following European institutions, with which the Department has formal exchange agreements:
Students can also take advantage of the exchange partnerships offered as part of the newly established European liberal Arts Network programme. NOTE: the partnerships offered below are subject to change until final approval in the coming months.
Please see list of exchange partners below:
English language modules are offered at British universities, Graz, Leuven, Prague, Uppsala, Siena, Utrecht and Vienna. At Heidelberg, students must attend classes taught in German, but may submit written work (including examinations) in English. For further information see: www.uni-heidelberg.de/fakultaeten/philosophie/zegk/elan/index_en.html
In addition it is possible for History TSM, History & Political Science and Single Honor students to take advantage of exchange programmes organised by other departments and to study History while abroad. Other universities at which our students have recently spent study time include Berlin, Bologna, Maastricht, Paris-Sciences Po, St Andrews and Strasbourg.
Further Information:
Visit the Study Abroad Website for further information on both of these exchange programmes.
For further information on Erasmus and Non-EU Exchanges for History students, please view the History Exchange Handbook (PDF, 406kb).
NOTE: This handbook is provided as a general guide for students. As Information on exchanges is constantly being updated, it is vital to consult the Trinity Study Abroad website in the first instance for the most up to date information on the exchange programme.
Once you have consulted the Study Abroad website and Exchange Handbook, please contact: