HI4343 Napoleon's Empire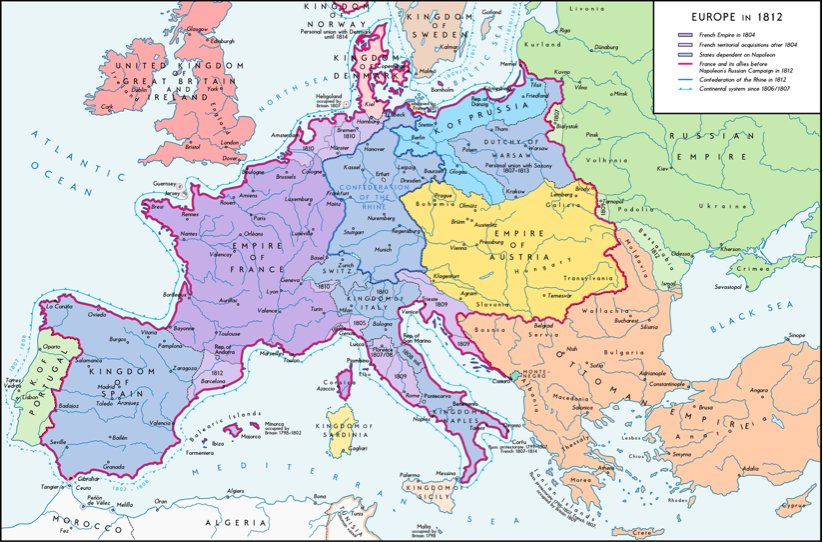 Module Organiser:Dr Fergus Robson
Duration: Michaelmas term
Contact hours: 2 hours per week
Weighting: 10 ECTS
Assessment: 80% examination, 20% essay
The Napoleonic Empire has been seen as the genesis of the French Revolution, the betrayal of her Republican experiment, the foundation of modern Europe and the precursor to twentieth-century dictatorships. There are elements of truth in all these assessments of an Empire forged through war but maintained through vast legal reform, political repression, artistic endeavour and social engineering. The Napoleonic Empire, to be understood in its entirety has to be approached from a variety of angles and using a range of historical approaches.
This module begins in France on the eve of General Bonaparte's coup d'état of 18-19 Brumaire year VIII (9-10 November 1799) after ten years of revolution in France. Students will analyse the forces at work from the young general's return from the occupation of Egypt and creation of a new constitutional regime, right up to the fall of his Empire in 1814-15 and beyond. The module will cover subjects as diverse as; the press, censorship and propaganda; the arts and sciences; policing and resistance to the state; military campaigns; diplomatic manoeuvring; and political and constitutional change. Students will have the chance to engage thoroughly with a period that changed the shape of Europe and helped shape politics of every persuasion for much of the following century.
The course is divided into three major sections. The first deals with France from Bonaparte's coup until the establishment of the Empire in 1804. The second covers France and Europe under broad themes of 'Culture and Society' and 'Politics and War', between 1804 and 1814. The third will consist of the end of the Empire, Napoleon's brief return for '100 Days', the Restoration of the monarchy and the legacies of the period as regards France and Europe.