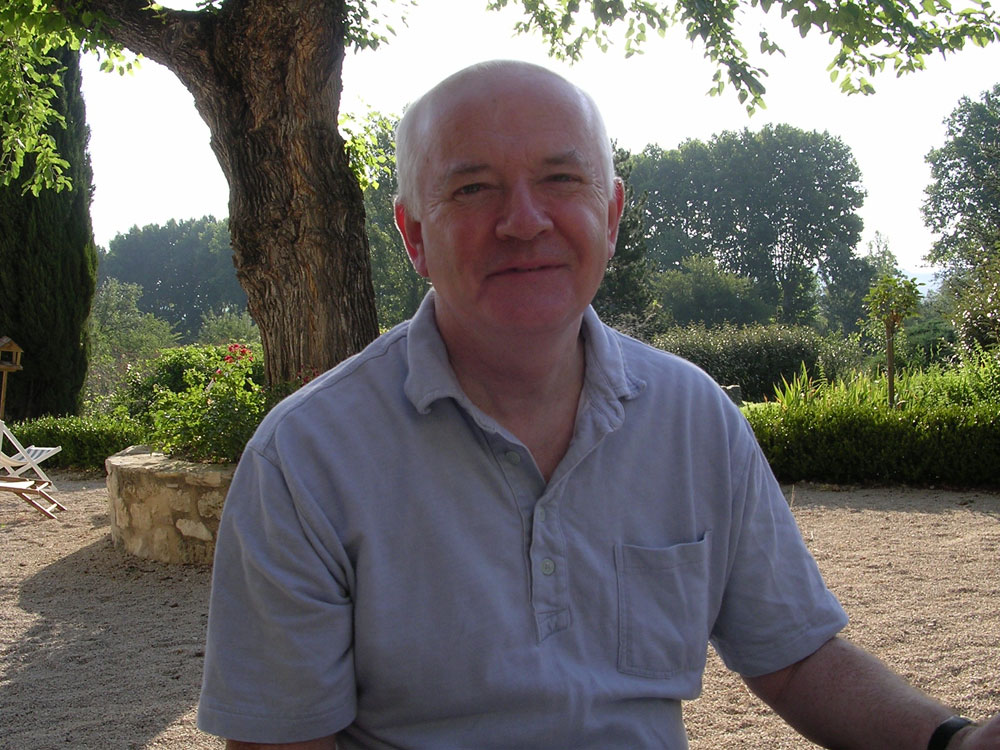 Professor Terry Barry
Associate Professor of Medieval History
Research Interests
Although located in the History Department, I'm really a medieval archaeologist whose main interests lie in understanding the settlements of the Normans who conquered England after 1066 and Ireland after 1169. Currently I'm working on a book that investigates the historic landscapes around Norman castles in Europe. I'm also interested in the economic problems of fourteenth-century England in relation to medieval villages. Apart from my good colleagues in History, I also interact closely with the two archaeologists in Classics and with the medievalists in the History of Art.
Select Publications
Books
A History of Settlement in Ireland (London: Routledge, 2000), pp. xii+ 256.
Colony and Frontier in Medieval Ireland: Essays presented to J. F. Lydon (Ed. with R. Frame and K. Simms; London: Hambledon Press, 1995)
The Archaeology of Medieval Ireland (London: Methuen, 1987; latest edn London: Routledge, 2004), pp. xvii + 234.
Articles
'The origins of Irish castles: a contribution to the debate' in C. Manning, ed., From Ringforts to Fortified Houses (Bray: Wordwell, 2008), pp. 33-40.
'The study of medieval Irish castles: a bibliographic survey', Proceedings of the Royal Irish Academy, 108 (2008), pp. 115-136.
'Harold Leask's "single towers": Irish tower-houses as part of larger settlement complexes', Chateau Gaillard: Etudes de castellogie medievale, 22 (2006), pp. 27-34.
'The defensive nature of Irish moated sites', in J.R. Kenyon and K. O'Conor, eds, The medieval castle in Ireland and Wales (Dublin: Four Courts Press, 2005), pp, 182-93.
'Excavations at Piperstown deserted medieval village, co. Louth', Proceedings of the Royal Irish Academy, 100 C3 (2000), pp. 113-35.
'The last frontier: the settlement history of late medieval Ireland', in T.B. Barry, R. Frame, and K. Simms, eds, Colony and Frontier in Medieval Ireland: Essays presented to J. F. Lydon (London: Hambledon Press, 1995), pp. 217-28.
'Anglo-Norman ringwork castles: some evidence', in T. Reeves-Smith and F. Hamond, eds, Landscape Archaeology in Ireland (Oxford: BAR, 1983), pp. 295-314.
Teaching and Supervision
My teaching includes taking part in broad survey modules in both medieval Irish and British history in first year. Then, in the second year I teach a module on Anglo-Saxon and Viking Britain. My Special Subjects are first of all, an assessment of the impact of the Vikings in Europe (list 2), and also a new list 1 module on' The Archaeology of Warfare in the Middle Ages'. At postgraduate level I teach modules on the MPhil in Medieval History and I supervise graduate students on a variety of archaeological and settlement topics relating both to Ireland and England.
Contact Details
Room 3148
Department of History
Trinity College
Dublin 2.
Telephone: +353 1 896 1160
Fax: +353 1 896 3995
Email: tbarry@tcd.ie