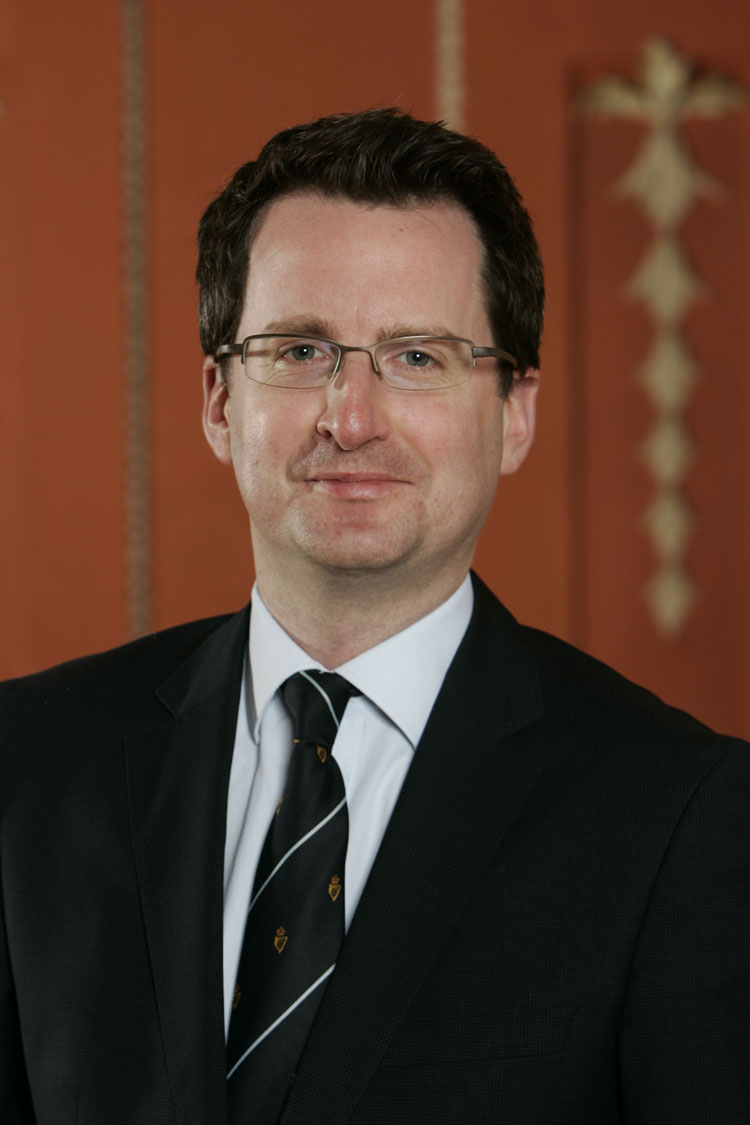 Dr Patrick Geoghegan
Associate Professor in History
Research Interests
Dr Geoghegan is an expert on the Anglo-Irish relationship in the late-eighteenth and nineteenth centuries, as well as on the competing themes of constitutional nationalism and republicanism between 1782 and 1848. His acclaimed two-volume study of Daniel O'Connell completed his examination of the tensions and conflicts which emerged following the abolition of the Irish parliament. The first volume provided a new analysis of the winning of Catholic Emancipation in 1829 while the second discussed the attempts to repeal the Union which failed so dramatically in the 1840s. A Vice-President of the College Historical Society (and a former gold medalist for oratory at the L&H), Dr Geoghegan has always been interested in the role of oratory in political debate and how oratory shaped political discourse. His current work develops from these interests and examines how Edmund Burke both succeeded and failed in using oratory to change the nature of imperial debate in the eighteenth century. He has also been commissioned to write the official history of the College Historical Society for its 250th anniversary.
Select Publications
Books
Liberator: The life and death of Daniel O'Connell, 1830-1847 (Dublin: Gill and Macmillan, 2010), pp. 291.
King Dan: The rise of Daniel O'Connell, 1775-1829 (Dublin: Gill and Macmillan, 2008), pp. 337.
Reinterpreting Emmet: Essays on the life and legacy of Robert Emmet (Ed. with Anne Dolan and Darryl Jones; Dublin: UCD Academic Press, 2007), pp. 258.
The Irish Act of Union, 1800 (Ed. with Michael brown and James Kelly; Dublin: Irish Academic Press, 2003), 245 pages.
Robert Emmet: A life (Dublin: Gill and Macmillan, 2002), pp. 348.
Lord Castlereagh (Dundalk: Dundalgan Press, 2002), pp. 71.
The Irish Act of Union: A study in high politics, 1798-1801 (Dublin: Gill and Macmillan, 1999), pp. 290.
Teaching and Supervision
A winner of the Provost's award for teaching excellence in 2009, Dr. Geoghegan employs innovative methods to develop the critical and independent thinking skills, and also the communication skills which are a key part of the Trinity curriculum (see www.youtube.com/watch?v=FNc0w9eYkCg). He has taught on the Trinity Access Programme since 1999 and in the Department of History since 2001, lecturing on modern Irish history and the history of the United States. Committed to all aspects of outreach and engagement with society, he presents the award-winning weekly history programme, Talking History, on Newstalk radio, and wrote the text for the multiple award-winning O'Connell exhibition at Glasnevin Cemetery. He supervises Ph.D. theses across his various research areas, from the work of Edmund Burke in the eighteenth century to the abolition of slavery in the nineteenth century. Dr. Geoghegan is currently the Senior Lecturer for Trinity College Dublin, the academic officer with responsibility for admissions, and for the progression and examination of all undergraduate students.
Contact Details
Room 3110
Department of History
Trinity College
Dublin 2.
Telephone: +353 1 896 1880
Fax: +353 1 896 3995
Email: patrick.geoghegan@tcd.ie