Course Structure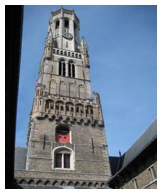 Attendance and Requirements
The course begins in late September of each year, and requires either full-time study for one year or part-time for two years. Students are expected to attend all taught components of the course.
Methods of Study
Students are required to attend seminars, to participate in class activities, to complete all assigned tasks and to make class presentations. They will also submit research-based essays. For the dissertation element of the degree, each student will be assigned a supervisor who will provide academic guidance on their research project.
Course Structure
The course consists of three elements – (a) major subjects of study; (b) research training and skills modules; and (c) a dissertation of 20,000 words.
Major Subjects of Study (20 ECTS)

Students must complete one major subject of study in both Michaelmas and Hilary Terms. Each subject will be taught by means of a weekly two-hour seminar and is worth 10 ECTS credits. Availability of modules will alter from year to year and is also subject to student demand. These major subjects of study include:

Research Training and Skills Modules (40 ECTS)

This element of the M.Phil programme is designed to introduce students to the diverse resources and methodologies that historians encounter in their research while also equipping students with the practical language and paleographical skills that are required for studying medieval history.

Dissertation (30 ECTS)

The dissertation must be submitted by the last Friday in September of the year after starting (for full-time students) or two years after starting (for part-time students).