Outgoing Non-EU Exchange Students
---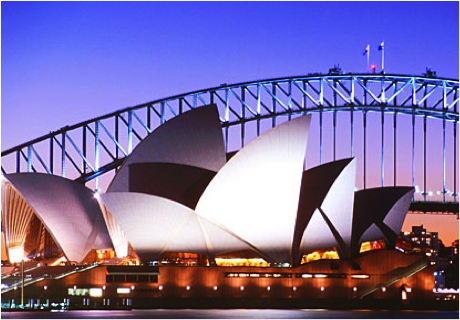 The Department currently participates in a wide range of international exchanges. Places are limited to 2-4 students per university, and a total of about 20-25 for the various University of California campuses. Unlike Erasmus, the minimum academic requirement is an Upper Second (II.1). You are competing against fellow Trinity students from other departments.
These are non-fee-paying exchanges and a great opportunity for you to study for half a year or a full year at some of the best universities outside Europe. Most of our partners are in the Top 50 according to the latest Times Higher Education Supplement Global University Ranking. You need to be aware, however, that there are costs involved for overseas flights as well as for accommodation and maintenance.
The following international exchanges are currently available to History students (as part of a TCD-wide selection process based on Junior Freshman grades and a motivational essay). Please consult the Trinity Study Abroad website for the most up to date information,as this list is constantly being updated:
Australia
Australian National University (Canberra)
University of Melbourne (Victoria)
University of Queensland (Brisbane)
Canada
McGill University (Quebec)
University of Toronto
China
Peking University (Beijing)
Note: Proficiency in Chinese is generally required at Peking University
Tsinghua University (Beijing)
Japan
University of Tokyo
Singapore
National University of Singapore
USA
Barnard College - Spring semester only*
Boston College (Massachusetts)
Georgetown University (Washington DC)
University of California (California)
University of Chicago (Chicago)
University of Massachusetts Amherst (Massachusetts)
University of North Carolina, Chapel Hill (North Carolina)
University of Notre Dame (Indiana)
Additional Information on the University of California
The University of California (UC) system includes the campuses at Berkeley, Los Angeles, Davis, Irvine, Merced, Riverside, Santa Barbara, Santa Cruz, and San Diego. Successful Trinity applicants will be given a link to the UC on-line application form. You are then asked to identify three campuses of your choice and prepare a study plan for each. However, there is no guarantee that you can go to one of your three preferred campuses.
Additional Information on the University of Tokyo Faculty-level Exchange
Although this is not a College-wide exchange, students wishing to apply for the University of Tokyo should use the application form for Non-EU College-wide exchanges.
Eligibility
Applications for the Non-EU Exchange programme are required to secure a II.I grade.

Grades from the previous year of study will be acceptable as a basis of application.

Priority will be given to year-long applications.

Where one-term exchanges occur, outgoing students should normally go in Michaelmas term, to avoid complications over exams.

If you are in TSM, we would strongly advise you to contact the Study Abroad Coordinator in each subject to check if there are any issues or restrictions you should be aware of before you apply.

TSM students are free to apply for exchanges arranged by either of their departments, but must have the approval of both departments to participate in an exchange. Both departments informed about the modules studied abroad.
How to Apply
Students considering applying to take part in a college-wide exchange should first discuss the matter with their Department(s) to obtain advice on which universities would be most suitable. Before making an application, students should also research online the module offerings for exchange students at the universities in which they are interested. Information about the host universities and links to their websites are provided in the Partner Universities section of the Study Abroad website at: www.tcd.ie/study/non-eu/study-abroad/from-trinity/college-exchanges/
The closing date for application is generally the end of October of your Senior Freshman Year. Please check the Study Abroad Website for application deadlines.
You may download and print this application form or pick one up from the Academic Registry. Please note that applications must be submitted in hard copy and cannot be accepted by email.
Please submit the following to the Academic Registry:

Application form
Transcript
Motivational essay
Course Requirements
Following selection at Trinity, you need to consult departmental and institutional pages of your host university and also enquire whether you need to register on modules by a specific deadline. The onus is on you to liaise with the relevant administrative staff at the host institution and also with the International Admissions and Study Abroad staff here at Trinity College.
Finances
Students partaking in an exchange programme pay their usual fees to Trinity College while the tuition fees at the host university are waived. All other expenses, such as travel, accommodation, health insurance and general living costs, are the student's own responsibility. There are no grants provided for the majority of non-EU college-wide exchanges, but the Provost has approved a travel bursary of €1,000 for students studying on College-wide exchanges in Asia. The universities included are Beihang University, Peking University, Tsinghua University, National University of Singapore and University of Tokyo.
Please discuss the possibility of a Non-EU International Exchange with your parents during Michaelmas Term, making sure you understand the financial implications and commitments involved in going abroad. Note that the Department of History operates a very strict cancellation policy. Once you have been selected you can only withdraw from an exchange in the most exceptional circumstances with a medical certificate or tutor note submitted to the History Office.
Contact Us
For further information
NOTE: As Information on exchanges is constantly being updated, it is vital to consult the Trinity Study Abroad website in the first instance for the most up to date information on the exchange programme.
If you have any questions about our International Exchange programme in History please do not hesitate to contact me on alkramer@tcd.ie but make sure you have studied this website and all the links carefully first.
- Dr Alan Kramer
Erasmus Exchange Coordinator