Undergraduate
Music
B.A.; 4 years full-time; 15 places; 390
What is Music?
Music is a discipline that stretches back to the ancient world. One of the seven original liberal arts, music maintains a place in the University as a subject of broad and passionate interest to composers, sound artists, musicologists, performers, technologists, and theorists.
Is this the right course for you?
Studying music will allow you to engage with a range of traditions to acquire a profound understanding of how music works in theory and in creative practice. If you are interested in understanding music's place in society, developing music technology skills, writing music, or improving your skills as an informed performer, this course could be for you. A music degree will prepare you for a wide range of careers, in the creative arts, journalism, music production, arts management, research, and teaching.
Why study Music at Trinity?
Trinity's Music Department is Ireland's oldest and most internationally renowned venue for the study of music. With a distinguished team of academics and practitioners, the department attracts Irish and international students of the highest calibre. Alumni include Derek Bell, harpist in the Chieftains; Niall Doyle, Head of Music at the Arts Council; Deborah Kelleher, Director of the Royal Irish Academy of Music; and Donnacha Dennehy, Assistant Professor of Music at Princeton University.
Our curriculum integrates practical musicianship with rigorous scholarship. We offer a balanced musical education that provides specialisation in three key areas – composition, music technology, and musicology (the historical and analytical study of music). The course includes a wide range of options, allowing students to focus on their chosen areas of interest. A particular strength is the department's commitment to small group teaching, with many subjects taught in groups of ten students or fewer.
The facilities in the Music Department include a recital room, practice rooms, computer workstations, a recording studio, listening equipment, and a substantial lending collection of CDs and videos.
Since the Music Department became part of the School of Drama, Film, and Music in 2006 it has developed interdisciplinary connections, which include a jointly-taught undergraduate module in film production. Music is closely affiliated with the University-wide research theme of Creative Arts Practice. The department hosts the university's Music Composition Centre and collaborates with the Lir (National Academy of Dramatic Art), as well as Trinity's Arts and Technology Research Lab.
In 2013, the Royal Irish Academy of Music became an Associate College – a move designed to facilitate the development of an internationally renowned centre of excellence in performing arts. 2015 marked the appointment of Professor Jane Alden as Chair of Music, and a renewed commitment to social engagement and educational outreach.
What will you study?
The single honour and two-subject courses (TSM) provide a thorough grounding in the basic skills of musicianship and academic study. Students receive extensive training in aural and keyboard skills, learn the history and theory of art music from the medieval period to the present day, and choose modules in jazz, rock, popular, vernacular, and world music. Taught performance modules (e.g. conducting) allow students to contextualise their practical skills. In the specialisations (composition, music technology, and musicology), students are closely supervised in their chosen area. Students may continue to take modules outside of their specialisation. All students complete a final year 'capstone' project.
Many musical activities take place on campus. In addition to performance opportunities, students can gain experience in arts administration, music production, and interdisciplinary collaborations. Many students come from non-classical backgrounds.
FIRST (JUNIOR FRESHMAN) YEAR
Aural Training, History of Music, Introduction to Harmony, Introduction to Music Analysis, Keyboard Skills, Rudiments and Counterpoint, Style and Presentation.
SECOND (SENIOR FRESHMAN) YEAR
The continuation of subjects from first year, and the addition of Instrumentation, Beginning Exploration of Specialist Area – Composition, Musicology, or Music Technology. Single honours students will also select a Broad Curriculum course (see  http://www.tcd.ie/Broad_Curriculum); TSM students have a wide range of options.
THIRD AND FOURTH (SOPHISTER) YEARS
Concentrated study in chosen specialisations, with possible options from other specialisations. Students can present a recital for up to 10% of their degree.
Recent options have included: Advanced Aural, Bob Dylan, Byrd and the Politics of Polyphony, Counterpoint and Fugue, Experimental Theatre and Contemporary Opera, Figured Bass, Film Music, Handel and the English Oratorio, Heavy Metal, Japanese Music, Java Programming, Nineteenth-Century German Lied, Rock Music History, and Sonata Structures.
In their specialisations, composers develop a variety of techniques; music technologists engage in theory and studio practice; and musicologists address history, culture, and theoretical subjects. Capstone projects take the form of, respectively, a portfolio of compositions, a major technology project, or a dissertation. More detailed information is available at: www.tcd.ie/music/undergraduate/ba-music.php
Study abroad
Music students can apply to study abroad in European universities with the Erasmus programme (e.g., Royal Holloway University of London) and non-EU universities (University of Toronto, Peking University) via University-wide exchanges. The Department of Music is in the process of forming a partnership with a leading university in Malaysia.
Music students who study abroad find the experience hugely enjoyable, academically and culturally rewarding, and of value to prospective employers. Further information on study abroad can be found at: www.tcd.ie/study/non-eu/study-abroad/from-trinity
Careers
The employment record for Trinity's graduates in Music is excellent. Recent alumni have established successful careers as composers, music producers (for television, radio, or recording companies), performers, conductors, administrators, teachers, and academics in institutions worldwide. Several recent graduates have been commissioned by organisations such as RTÉ. Trinity Music students have an outstanding record of obtaining scholarships for further study abroad as well as from the Arts Council of Ireland. Some have used the analytical and intellectual skills that a Music degree offers to build successful careers in medicine, law, financial investment, and public relations.
Further information
Visit us: Anyone considering studying Music is welcome to visit the department, to sit in on lectures, to speak to members of staff, and to meet current students. To make an appointment, contact the Music Executive Officer on +353 1 896 1120 or at: musicsec@tcd.ie. Office hours are 10.00-16.30, Monday to Friday.
---
Graduate Profile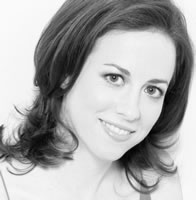 Claire Duff, Baroque and Classical Violinist
I graduated from TCD in 1998 with a higher honours degree in Music and French. While I wanted to become a violinist, I was also very interested in academia and was keen to obtain a university degree and experience university life before studying performance at a conservatory. I chose Trinity because of the excellent reputation of the music and French departments and the historic and vivacious atmosphere of the university.
While at Trinity I became interested in early music and it was through the encouragement of the lecturers that I decided to specialize in this field. I studied baroque violin at the Royal Academy of Music London, receiving distinction in the performance diploma and I later obtained a Masters in performance at the Conservatorium van Amsterdam. I am based in London as a free-lance period instrument specialist, recording and touring with such orchestras as the English Concert and English Baroque Soloists. I also work as soloist, chamber musician and leader (of the Irish Baroque Orchestra, The Kings Consort and English Touring Opera).
I learnt invaluable analytical and research skills at Trinity but most importantly the degree inspired me and challenged my way of thinking, enabling me to think more independently.
I would recommend anyone who wants to have their ears opened, their minds challenged, their outlook broadened to study music at Trinity.
Student Profile
Eileen Hogan
Being from Galway, obtaining a university music degree locally wasn't an option. I am very glad that I chose Trinity for music studies. Since day one I have found the faculty inspiring, supportive, and willing to help. The course has allowed for many incredible opportunities that have aided my personal and musical development, including directing the music department's chamber choir, The Campanile Consort, and attending seminars in Oxford University. Most recently, I have been granted a scholarship from Indiana University which will allow me to continue my studies with an MA in Musicology in the US.
Course Options
Award
B.A.
Duration
4 years full-time
Points Required
390
Number of Places
15
CAO code (Central Applications Office code) is
TR002
Minimum entry points required are 390
More information on minimum entry points
Options
TR002 - Music is a single honor course where music is read almost exclusively for four years.
See also:
---
Admission Requirements
For general admission requirements please click here
Restricted entry
This is a restricted entry course. Applications must be submitted by 1 February 2016
Applications must be submitted by 1 February of the proposed year of entry. Applicants will be required to attend an entrance examination, provisionally scheduled for 2 April 2016
Specimen examination papers are available for download from the Music Department website: www.tcd.ie/Music
---
Apply
To apply to this course, click on the relevant Apply Link below
EU Applicants
Read the information about how to apply, then apply directly to CAO.
Mature Student – Supplementary Application Form
Read the information about how to apply as a mature student then select the link below to complete the TCD Supplementary Application Form for mature students.
Music, 4 years full-time Closing Date: 01/FEB/2016
Non-EU Applicants
Advanced Entry Applications

Read the information about how to apply for Advanced Entry, then select the link below to apply.
CAO code (Central Applications Office code) is
TR002
Options
TR002 - Music is a single honor course where music is read almost exclusively for four years.
See also: