Welcome to College Health and Sports Week 2013
Give it a Go... Did you know
College Health and Sports Week runs from the 25th to 29th of March. This year our theme is Give it a Go...Did you know. We're encouraging people to try something new for your health.
This year, Karl Henry from Operation Transformation will be running a circuit class with a difference on Front Square. Come down and Give the circuits a Go. Or even just watch! After the circuits, Karl will be doing a Questions & Answers session. Just for coming to the launch you'll be entered into a draw for a Vodafone Smart Tab 2 7'' donated by Vodafone.
Free Stuff: There'll be Nature's Way snack bars at lots of the free events/classes, you can win a Vodafone Smart Tab 2 7'' at the launch, there's a prize of €100 at the 5K just for entering, the fashion Soc has a cheque for €100 for its winner and as usual there'll be a few free t-shirts at the launch.
As usual, there's lots of free exercise classes, ways to de-stress and healthy eating options. Check out our packed programme for the week.
Highlights of the year are a cycle chic fashion show, the maze on front square, the TOT reunion events, free blood pressure checks, the campus 5K and Spun Out visiting to let us know about Hello Sunday Morning.
Exercise Hour for Staff
Get paid to exercise! You can take one hour this week during work time and do any exercise you like during it.
We know what you're thinking.. isn't it grand for you with an hour to take off. I'm up to my eyeballs! Well the great news is that people who exercise are more productive and less likely to be absent from work. There are Exercise Hour schemes in Europe and America. Have a look at the health week activities, these free sports centre taster sessions or just do whatever your favourite type of exercise is. For more details click here.
Karl Henry Circuit on Front Square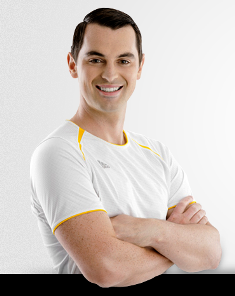 Come to a circuit class that's a little different, led by Karl Henry of Operation Transformation. Karl will be encouraging you to Give it a Go...
After the circuits, Karl will be doing an open mic Questions & Answers session. This is your chance to get one of the top personal trainers in the country to advise you on how to be fit, healthy and well.
The circuits will last about 15 minutes. There's so much to try in Trinity College and we're bringing some of the great options to Front Square. Were you the Hula Hooping champion 2002? Try the Hula Hooping station and see if you're still the snake hips you once were. When's the last time you unleashed your inner Michael Jordan? Show us what you got at the basketball hoops station. There'll be at least five stations. Come up and Give It A Go!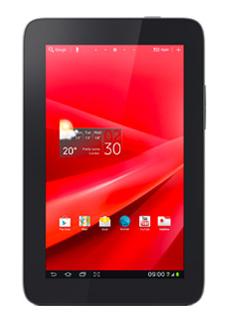 Anyone who attends the launch will be entered in a draw to win this Vodafone Smart Tab 2 7'', presented to you by Karl Henry. Donated by Vodafone Ireland.
Cycle Chic Fashion Show with Fashion Soc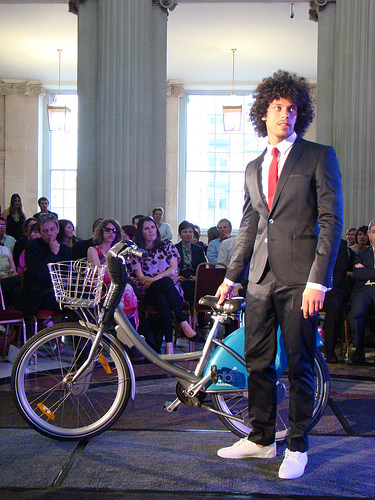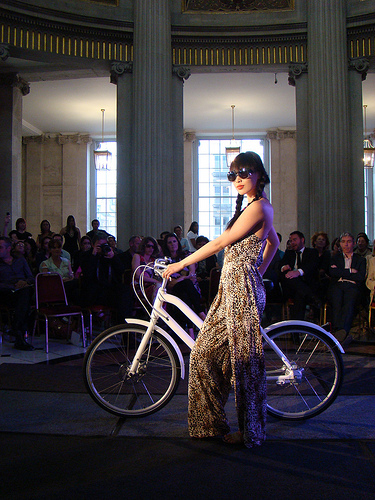 Don't be a victim of the high visibility brigade. Cycle and look fabulous at the same time with the help of Trinity Fashion Society. €100 cheque for the best effort on the day.
Trinity Fashion Soc will be hosting a Cycle Chic Fashion Show on Front Square. Anyone can attend. Dress yourself and your bike up, take a short stroll along a walkway and you could win a €100 cheque.
Remember to pimp your bike too!
Orienteering: Find your way on campus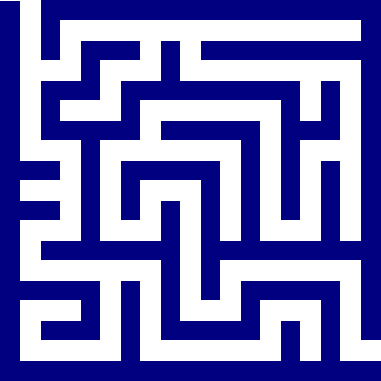 Do you have a friend who'd get lots in a brown paper bag? Now's your chance to embarress them! The orienteering club will be setting up a maze on Front Square. It'll only take a minute to complete. Come down with your friends and time yourselves to see who has the best sense of direction.More details here.
TOT Reunion Events
After all of our TOTers did so well during Trinity Operation Transformation, we asked them what they'd like to do for a reunion. They opted for campus walks and a free BoxFit Class. All welcome though. We're a very friendly bunch and always delighted to see new faces. More details in the programme.
Campus 5K Run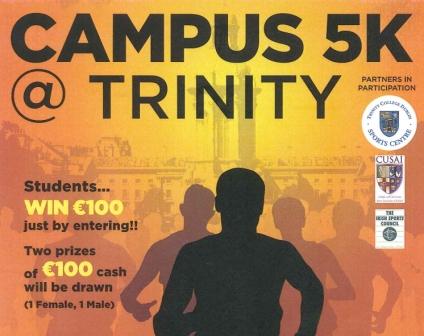 As part of Health Week, the annual campus 5K will incorporate 3.5 laps of campus. There is a €100 prize just for entering and another two €100 prizes for the winners. More details here.
Smarter Travel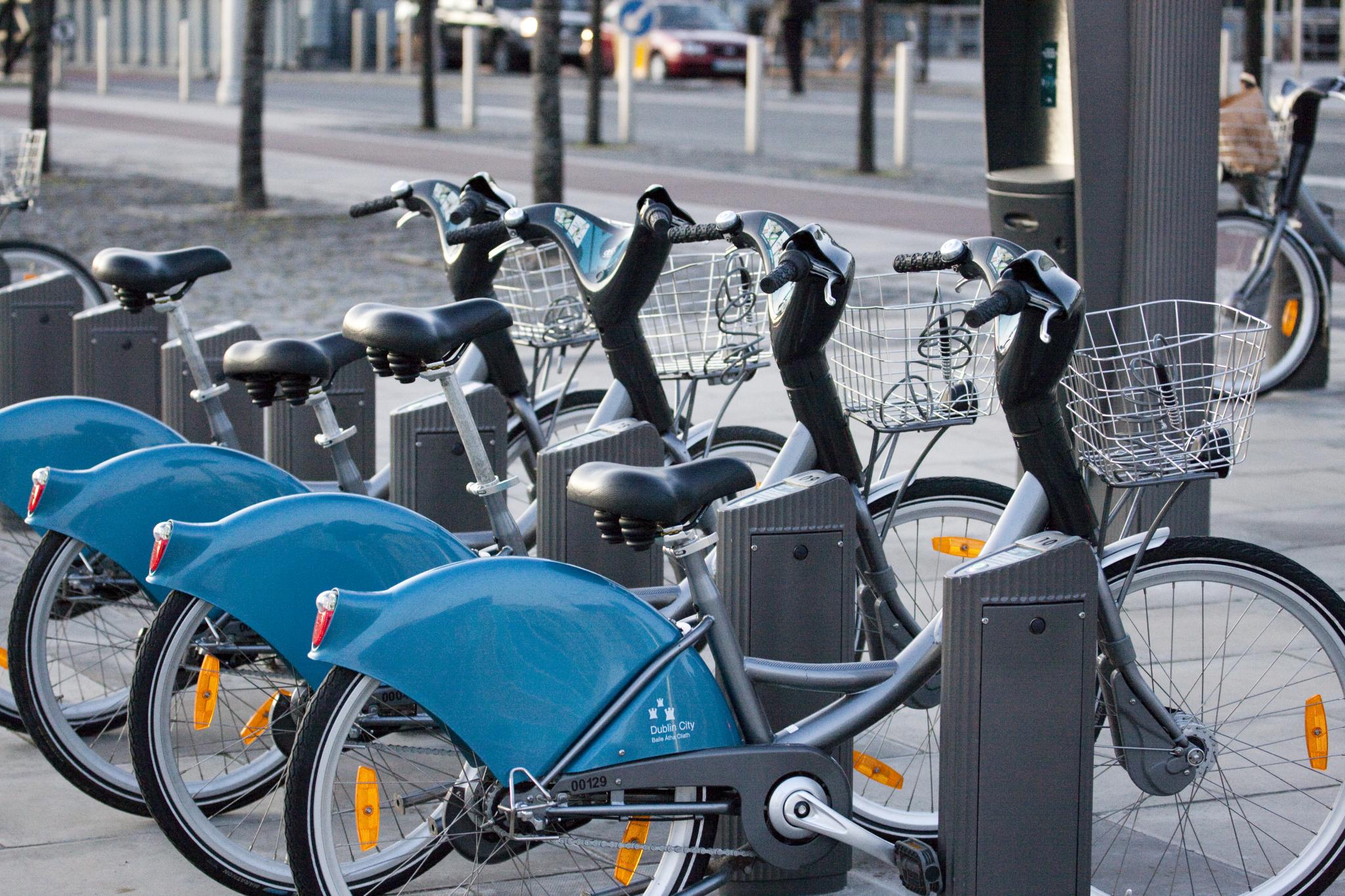 For Health Week, Smarter Travel, Students Union and the Film Soc will be launching two new videos. One shows you how easy it is to use a Dublin Bike and the other one highlights how easy it is (for someone else) to steal a bike. Both will be hosted here so keep an eye out.
Alcohol
Spun Out will be on campus talking about Hello Sunday Morning. If you're interested in looking at your alcoholconsumption, the Counselling Service has the excellent ePub online resource. Check it out.
Healthy Eating
Check out all of these delicious healthy eating options and with every purchase made, you get a free piece of fruit from College Catering Outlets for as long as stocks last.
Pro Youth
Are you interested in body image, self confidence and self esteem. Check the Counselling Service's excellent online forum. Proyouth aims to promote healthy eating habits and prevent eating disorders in college students around Ireland. It provides various levels of support depending on your personal level of need - from risk assessment to weekly monitoring, online discussion boards and online counselling chats. This service is free of charge and anonymous.
Your input
We're really interested to hear what you'd like incorporated in Health Week and the Committee will do our best to work with you on it for next year. Email Martina the Health Promotion Officer on healthp@tcd.ie with your ideas and comments.
Sponsorship
Vodafone
Kombucha
Students Union
Keiser Fitness Equipment