Scholarship Examinations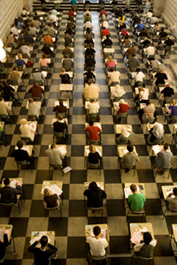 There will be two separate examination papers set by the Political Science department for Foundation Scholarship in the 2016-17 academic year.
Both examination papers are two and one-quarter hours long.
The format for the Scholarship Examinations Paper in Political Science has been changed. Please read the guidance (PDF format) carefully.
Please also visit the Frequently Asked Questions section for additional details.