David Prendergast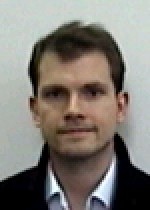 Assistant Professor
School of Law
Room 18, House 39
Trinity College, Dublin 2
Tel: (01) 896 8495
Fax: (01) 677 0449
Email: dprender at tcd.ie
Areas of Interest
Constitutional Law; Jurisprudence; Criminal Law; Evidence; Civil Procedure.
Biography
David Prendergast has degrees from Trinity College Dublin (LLB, First class, 2004) and University College London (LLM with Distinction, 2006). He was called to the Bar of Ireland in 2005. He worked as a legal researcher, 2006-2007, for the Law Reform Commission on the Commission's inchoate offences project.
David's doctoral research at the Law School is in constitutional theory under the supervision of Dr Oran Doyle. David is critically examining judicial review of political processes such as elections and referendums. He is concerned with the question of what role, if any, courts ought to have in the development and evolution of constitutionally entrenched democratic procedures.
David lectures in Criminal Law on the Broad Curriculum and LL.B. programmes and co-lectures Contemporary Issues in Legal Philosophy at the Law School, and has tutored several subjects at Dublin Institute of Technology. He is a founding member of the Irish Jurisprudence Society and helps organise the Society's workshop series.
Professional Qualifications
Degree of Barrister-at-Law, The Honorable Society of King's Inns, Dublin
Representations
Law School Representative on the Irish Innocent Project.
TCD Constitutional Law and Policy Group, 2011 - present
Irish Society of Comparative Law
Irish Jurisprudence Society (co-founder)
Administrative Functions
Co-ordinator of the Seminarist Programme, 2011- present
Awards and Honours
TCD Postgraduate Studentship Award, 2007-2011
Sir Jack Jacob Prize for Civil Justice, UCL, 2006
Mooting Competitions - winner of ELSA Trinity Moot and finalist of Law Society Inter-varsity Moot
Education Details
Ph.D. Candidate, Trinity College Dublin 2007 - present
LL.M., University College London (2006)
BL, Honorable Society of the King's Inns (2005)
LL.B., Trinity College Dublin (2004)
Employment Details
Trinity College Dublin, School of Law, 2011 - Assistant Professor
- Broad Curriculum Law – Introduction to Criminal Law
- Contemporary Issues in Legal Philosophy (with Dr Oran Doyle)
- Criminal Law
- Theoretical and Comparative Criminal Law

Trinity College Dublin, School of Law, Adjunct Lecturer in Law (2009- July 2011 )
Modules coordinated and delivered:
- Broad Curriculum Law – Introduction to Criminal Law
- Contemporary Issues in Legal Philosophy (with Dr Oran Doyle)
- Criminal Law (for 2009-2010)


Trinity Access Programmes, Trinity College Dublin, Pathways to Law – Law Liaison Officer 2010-11
I have responsibility for all -aspects of the development and delivery of this pioneering project pursuing wider participation in legal education and professions. It is a persistence programme of activity sessions for second level and college law students. Participants are first-generation entrants to third level education from TAP-linked schools.

Trinity College Dublin, School of Law, Seminar tutor 2007-2009
Tutored in Constitutional Law, Jurisprudence, and Legal Skills


Law Reform Commission of Ireland 2006-2010
Full-time Legal Researcher on the Commission's Inchoate Offences project (2006-2007). Then contracted as Legal Expert providing part-time research to the Commission, 2007-2010. I researched and wrote two reports for the Commission and also presented on behalf of the Commission at an international conference.

Other law positions:
- Editorial Assistant for the Dublin University Law Journal (2008- present).

Co-editor with Mr Justice Gerard Hogan and Donal Coffey for the 2011 Special Volume of the DULJ – Festschrift for Ronan Keane.

- With Oran Doyle I have researched and drafted submissions to the Joint Oireachtas Committee on the Constitution on behalf of the Bar Council of Ireland. These have been on the Referendum
process (2008), Article 16 and the Electoral Process (2009), and Article 15 and the parliamentary power of inquiry (2010).

- Occasional Lectures in Criminal Law (voluntary) in Ballymun Community Law Centre (2007-2009).

- Law Tutor at Dublin Institute of Technology (2004-2005 and 2006- 2008).

- Moot Court judge in TCD (2004-2005 and 2007-2009).

- I have occasionally joined University classes as an invited guest teacher: Jurisprudence classes with Dr David Tomkin at DCU and Advanced Lawyering Techniques with Dr Diarmuid Rossa Phelan on the TCD LLM course in which I presented on Wigmorean analysis.
Memberships /Associations
Irish Jurisprudence Society
Publications and Conference Papers
'The Constitutionality of Strict Liability Offences' Dublin University Law Journal Special Volume 2011 – Festschrift for Ronan Keane (forthcoming)

Law Reform Commission 'Report on Inchoate Offences' (LRC 99 – 2010)

'Codifying Inchoate Offences' (2008) 26 Irish Law Times 134

Law Reform Commission 'Consultation Paper on Inchoate Offences' (LRC
CP 48 – 2008)


Selected Conference Papers

'Analysis of Doherty v Ireland (the Donegal by-election case)' Workshop Paper for Trinity College Dublin Constitutional Law and Policy Group, 10 December 2010

'Tensions in the Pursuit of Equality of Representation – Judicial Review of Electoral Constituencies' Centre for Criminal Justice and Human Rights Third Annual Postgraduate Conference, University College Cork, 30 April 2009

'One Person, One Vote in Ireland and the United States' Inaugural Conference of the Irish Society of Comparative Law, University of Limerick, 27-28 February 2009

'The Law Reform Commission's Consultation Paper on Inchoate Offences'International Society for the Reform of Criminal Law Annual Conference 2008, Dublin Castle, 11-15 July 2008

'Normative Positivism' Irish Jurisprudence Society Workshop, Trinity College Dublin, 22 November
2007

'Inchoate Liability and Glorifying Terrorism', Socio-Legal Studies Association Annual Conference, University of Kent, 3-5 April 2007
Postgraduate Research Students