History Books in the Anglo-Norman World c.1100-c.1300
A research project at Trinity College Dublin 2011-2015
In the twelfth and thirteenth centuries history (interpreted as both the recent past and a period stretching back to include the biblical narrative) seems to have become a major interest for both the educated elite and a growing audience who accessed ideas through vernacular texts. New chronicles and annals were produced, together with accounts of the histories of particular peoples, nations and subjects. At the same time, history was explored through images in books and other media. Much historical writing in this period dealt with issues of conquest and identity, which were often allied to geography, ethnicity or particular institutions. The 'History Books' project, funded by the Marie Curie Programme (FP7), will examine surviving medieval manuscripts in order to investigate the writing of history in areas controlled by the Anglo-Norman Empire, concentrating on the period 1100-1300. In particular the project will explore the use of images in the presentation of history in books and beyond.
M.Phil Studentships for 2013-14.
The History Books project will sponsor three M.Phil students looking to undertake work relevant to the project in the academic year 2013-14. Students will be registered for the M.Phil programme in either Medieval History, Irish Art History, or Gender Studies, but their studies will be designed to prepare them to write a thesis on a topic within the scope of the History Books project.
Further information and details of how to apply (PDF, 176kb).
Participants:
Laura Cleaver (Principal Investigator)
Laura is Ussher Lecturer in Medieval Art at Trinity College Dublin. She is currently working on a book on the use of images in historical writings c.1100-c.1300. Publications relevant to this project include: 'Kings Behaving Badly: Images of Rulers in Gerald of Wales' Works on Ireland c.1200' Ikon Vol. 5 (2012) pp. 151-160; 'Gerald of Wales on Irish Art: Objects, Stories and Images in the Making of History in the Thirteenth Century' in J. Hawkes (ed.) Making Histories: Proceedings of the Sixth International Insular Art Conference (forthcoming 2013).
Kati Ihnat (Visiting Academic - 2012)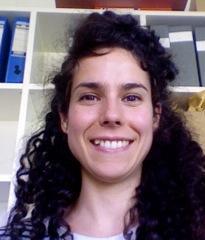 Kati has joined the project in order to examine a collection of Marian miracles held in Trinity College Library. The origins of such collections in twelfth-century English monasteries were a key area pursued in her PhD, entitled Mary and the Jews in Anglo-Norman Monastic Culture, which she completed at Queen Mary, University of London in November 2011. It sought to understand how sources produced in the monastic milieu for the cult of the Virgin, such as the miracle collections, transmitted important new ideas about Jews. Her article entitled 'Getting the punchline: deciphering anti-Jewish humour in Anglo-Norman England' is forthcoming in the Journal of Medieval History (December 2012).
Diarmuid Ó Riain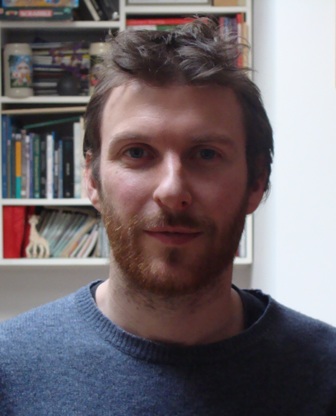 Diarmuid's research interests mainly concern Irish monasticism and the history of the Irish in medieval Europe. His doctoral research at UCD related to the history and architecture of the Irish Benedictine monasteries founded in Germany and Austria between the late eleventh and early thirteenth centuries. Diarmuid has a particular interest in the hagiographical output of these monasteries and the transmission of these texts across central Europe.
Laura Slater (Visiting Academic – 2012)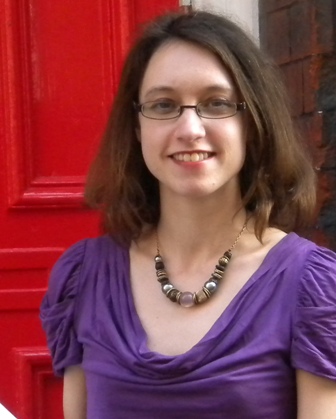 Laura is looking at Trinity College Library MS 53, an early twelfth-century manuscript also known as the Winchcombe Psalter. Her research project explores unusual elements of its iconography in relation to the sculptural representations of dynastic history found in the Anglo-Norman great church. Laura is preparing an article on this research for the Journal of the British Archaeological Association.
David Woodman (Visiting Academic – 2012)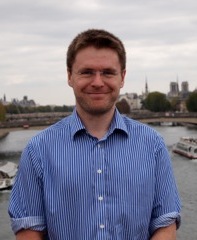 David's research interests encompass both pre- and post-Conquest history and historiography. Having completed an edition of all surviving Anglo-Saxon charters from Northumbria (Charters of Northern Houses, Anglo-Saxon Charters 16 (Oxford, September 2012)), he is about to turn his attention to the Chronicon ex chronicis of John of Worcester. While the actual text of the Chronicle has been edited in two volumes for the Oxford Medieval Texts series (1995, 1998), many fundamental questions remain (e.g. concerning its very authorship) and it is his aim to write the complementary volume one for this series.
Mark Zumbuhl (Visiting Academic – 2013)
Mark's research explores claims to Trojan ancestry in Anglo-Norman sources.