Open House October 2014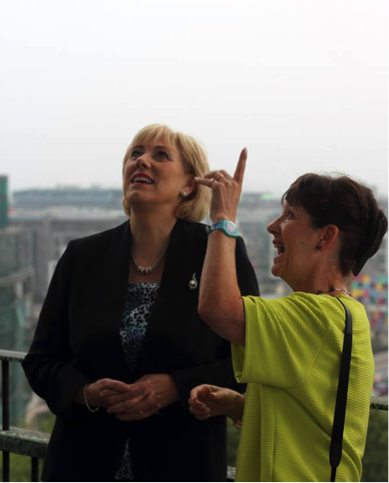 Heather Humphreys, Minister for Arts, Heritage and the Gaeltacht with Professor Christine Casey at the launch of Open House on the roof terrace of Busarus.
Students and staff from the Department of History of Art and Architecture will guide members of the public through a range of buildings on the Campus including the Provost's House, the Senior Common Room and Loos Bar and the School of Midwifery. This important outreach activity will also include 'Trinity's Family Tour' , a guided tour of the Campus designed to introduce children (and future students!) to the College buildings.
The Open House programme, organised by the Irish Architecture Foundation, provides access to buildings rarely seen by the public.
For further information see http://openhousedublin.com